Johnny Mercer Theatre Seating Charts
Johnny Mercer Theatre - Endstage Pit Seating Map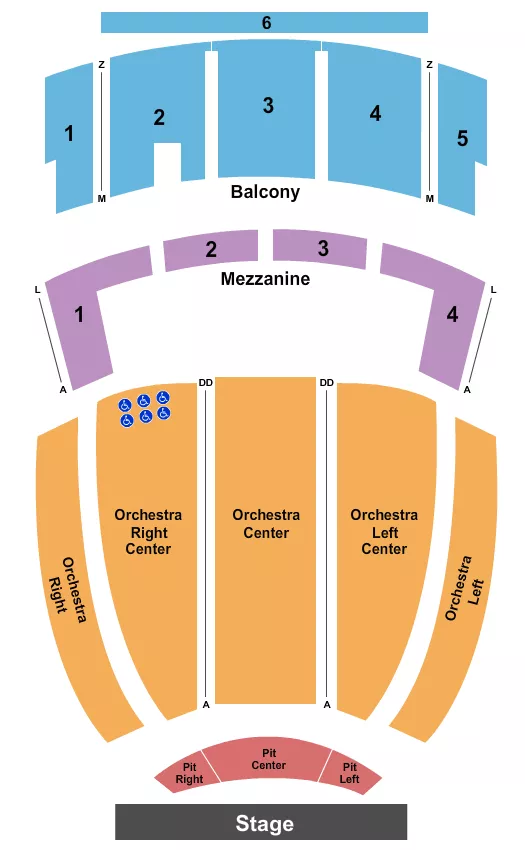 See Johnny Mercer Theatre - Endstage Pit events that use this seating chart configuration
Johnny Mercer Theatre - Endstage Pit Left/Right Seating Map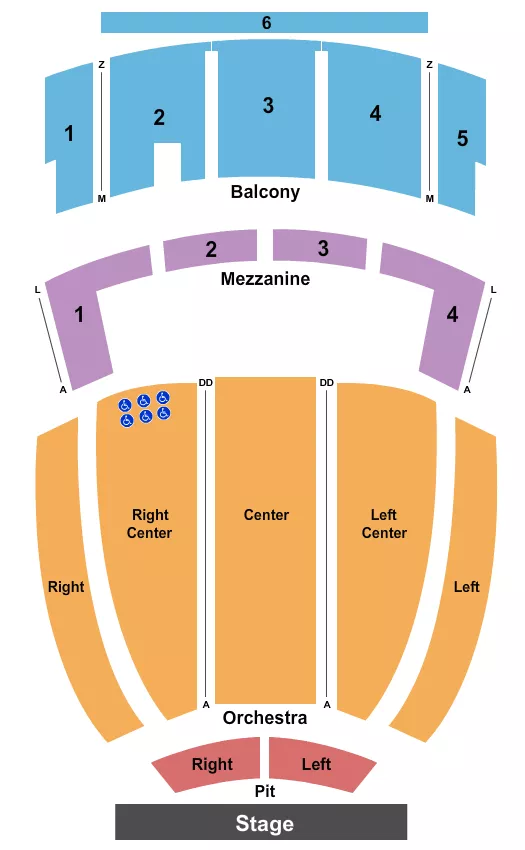 See Johnny Mercer Theatre - Endstage Pit Left/Right events that use this seating chart configuration
Learn more about Johnny Mercer Theatre
The Johnny Mercer Theatre is located in Savannah, Georgia. With so much to offer there is no wondering why Johnny Mercer Theatre tickets are in high demand. If you want to see a show at this venue you better shop for your tickets as soon as possible - they sell out fast.

The main benefit of the Johnny Mercer Theatre is the talent that it attracts. Some of the biggest entertainers in the world have played this venue including: Jonas Brothers, Willie Nelson, and Mike Epps. On top of this, it also hosts circuses, ice shows, and other family oriented events.

The seating capacity at the Johnny Mercer Theatre is 2,524. This is plenty big enough to accommodate large crowds. At the same time, it is not so big that some seats are too far away from the action.
Facts about Johnny Mercer Theatre
Capacity:
2,566
Opened:
1972
Event Dates and Pricing Information
| Performer | Date | Price | Tickets Available |
| --- | --- | --- | --- |
| A Drag Queen Christmas | Dec 26, 2023 | From $74 | 794 |
| Shen Yun Performing Arts | Dec 30, 2023 | From $160 | 763 |
| Shen Yun Performing Arts | Dec 31, 2023 | From $151 | 850 |
| Snow White and The Seven Dwarfs - Ballet | Jan 16, 2024 | From $106 | 795 |
| Glenn Miller Orchestra | Jan 25, 2024 | From $114 | 763 |
| Mania - The ABBA Tribute | Feb 22, 2024 | From $60 | 683 |
| Bored Teachers Comedy Tour | Feb 24, 2024 | From $65 | 1,060 |
| Blues is Alright Tour | Mar 1, 2024 | From $125 | 220 |
| Celtic Woman | Mar 10, 2024 | From $79 | 713 |
| Lord of the Dance | Mar 21, 2024 | From $75 | 923 |