Harrah's Cherokee Center Tickets and Seating Charts - Asheville, NC
ExploreAsheville.com Arena at Harrah's Cherokee Center Seating Charts
ExploreAsheville.com Arena at Harrah's Cherokee Center - Basketball-3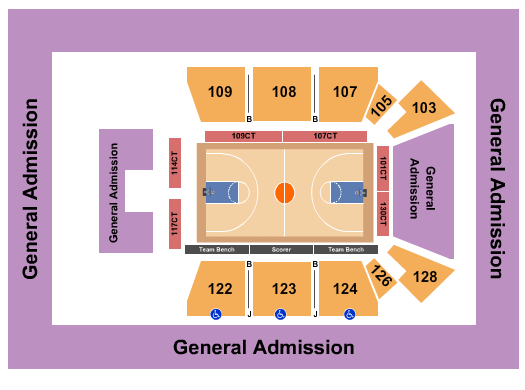 See ExploreAsheville.com Arena at Harrah's Cherokee Center - Basketball-3 events that use this seating chart configuration
ExploreAsheville.com Arena at Harrah's Cherokee Center - Endstage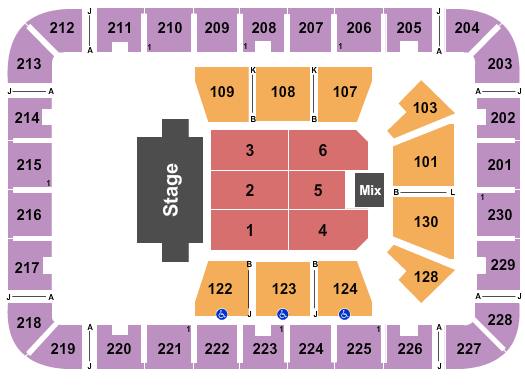 See ExploreAsheville.com Arena at Harrah's Cherokee Center - Endstage events that use this seating chart configuration
ExploreAsheville.com Arena at Harrah's Cherokee Center - General Admission See ExploreAsheville.com Arena at Harrah's Cherokee Center - General Admission events that use this seating chart configuration
ExploreAsheville.com Arena at Harrah's Cherokee Center - Ghost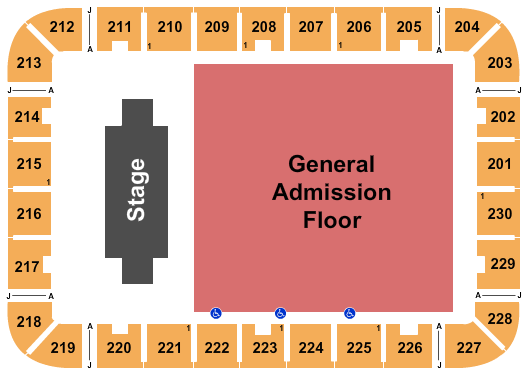 See ExploreAsheville.com Arena at Harrah's Cherokee Center - Ghost events that use this seating chart configuration
ExploreAsheville.com Arena at Harrah's Cherokee Center - Harlem Globetrotters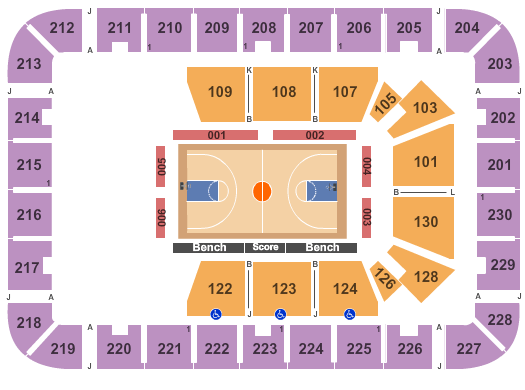 See ExploreAsheville.com Arena at Harrah's Cherokee Center - Harlem Globetrotters events that use this seating chart configuration
ExploreAsheville.com Arena at Harrah's Cherokee Center - Koe Wetzel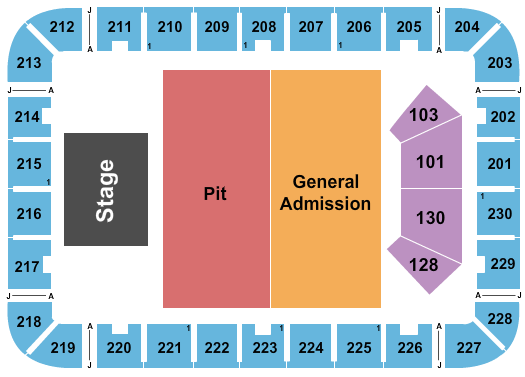 See ExploreAsheville.com Arena at Harrah's Cherokee Center - Koe Wetzel events that use this seating chart configuration
Harrah's Cherokee Center is located in Asheville, NC. The Harrah's Cherokee Center houses two venues, the ExploreAsheville.com Arena and the Thomas Wolfe Auditorium.

The ExploreAsheville.com Arena has an approximate seating capacity of 7,200. This makes the venue smaller than many others in the state but does not stop it from hosting some of the best events to visit the area. In the past, the ExploreAsheville.com Arena has hosted NBDL basketball games, WCW wrestling events, and graduation ceremonies for the University of North Carolina at Asheville.

The Thomas Wolfe Auditorium is one of the top indoor entertainment venues in the state. There are many reasons why Thomas Wolfe Auditorium has become so popular. For one, it attracts many of the top names in the entertainment industry. This alone has a lot to do with the high demand for Thomas Wolfe Auditorium tickets. Additionally, its centralized location and plenty of parking make it easy to get to - no matter where you are coming from. In addition to convenience, you will find the Thomas Wolfe Auditorium to be elegant from the moment you walk through the door. With a seating capacity of 2,431, you have plenty of choices when it comes to buying tickets.


Capacity:
Explore Asheville Arena

7,674

Thomas Wolfe Auditorium

2,431

Past Names/Nicknames:
Asheville Civic Center

U.S. Cellular Center

tr>
Date/Year Built/Opened:
June 22, 1974