Greensboro Coliseum At Greensboro Coliseum Complex Seating Charts
Greensboro Coliseum At Greensboro Coliseum Complex - Basketball - Globetrotters Seating Map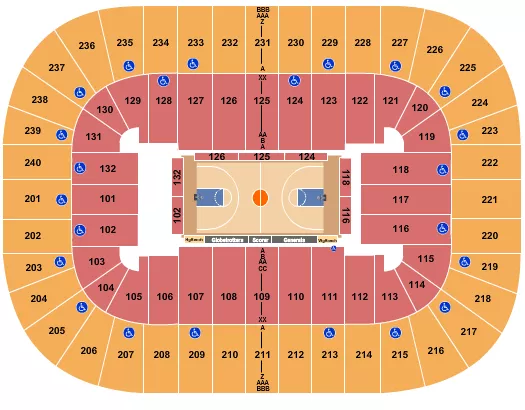 See Greensboro Coliseum At Greensboro Coliseum Complex - Basketball - Globetrotters events that use this seating chart configuration
Greensboro Coliseum At Greensboro Coliseum Complex - Basketball 2022 Seating Map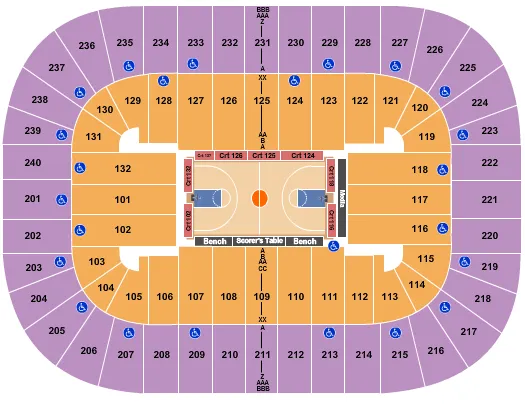 See Greensboro Coliseum At Greensboro Coliseum Complex - Basketball 2022 events that use this seating chart configuration
Greensboro Coliseum At Greensboro Coliseum Complex - Basketball ACC Seating Map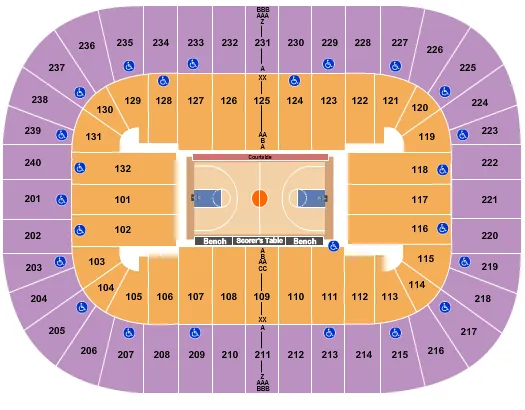 See Greensboro Coliseum At Greensboro Coliseum Complex - Basketball ACC events that use this seating chart configuration
Greensboro Coliseum At Greensboro Coliseum Complex - Billy Strings Seating Map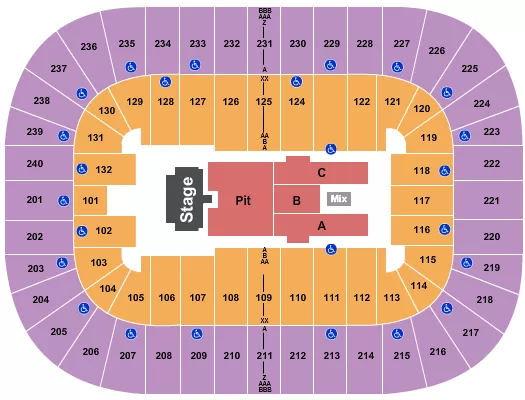 See Greensboro Coliseum At Greensboro Coliseum Complex - Billy Strings events that use this seating chart configuration
Greensboro Coliseum At Greensboro Coliseum Complex - Brandon Lake Seating Map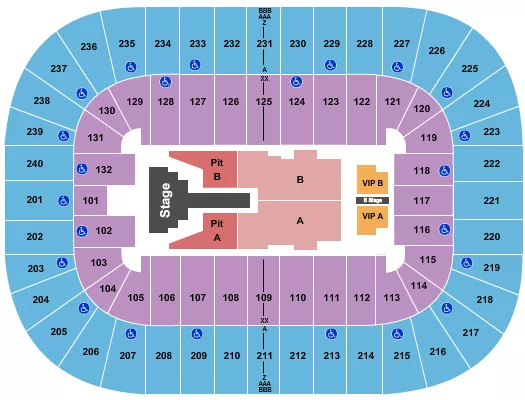 See Greensboro Coliseum At Greensboro Coliseum Complex - Brandon Lake events that use this seating chart configuration
Greensboro Coliseum At Greensboro Coliseum Complex - Center Stage 2 Seating Map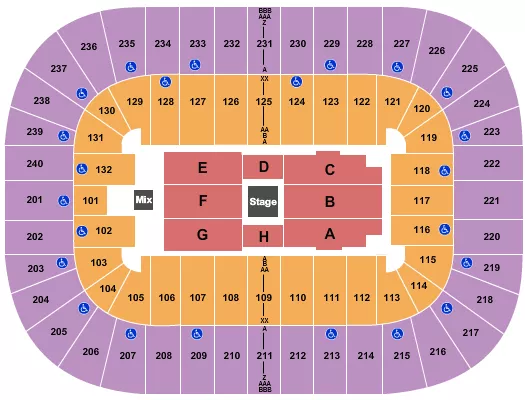 See Greensboro Coliseum At Greensboro Coliseum Complex - Center Stage 2 events that use this seating chart configuration
Greensboro Coliseum At Greensboro Coliseum Complex - Circus Seating Map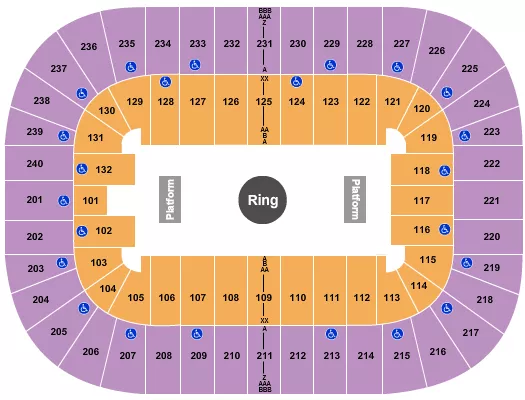 See Greensboro Coliseum At Greensboro Coliseum Complex - Circus events that use this seating chart configuration
Greensboro Coliseum At Greensboro Coliseum Complex - Cirque Corteo Seating Map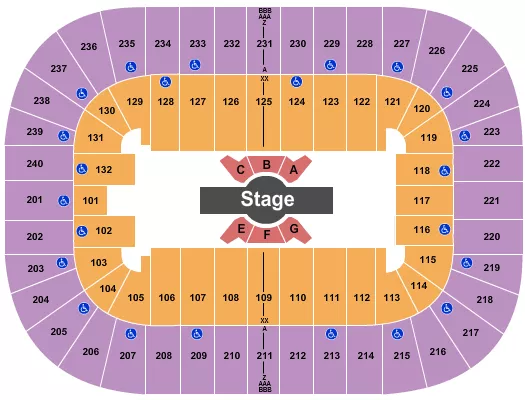 See Greensboro Coliseum At Greensboro Coliseum Complex - Cirque Corteo events that use this seating chart configuration
Greensboro Coliseum At Greensboro Coliseum Complex - Dan and Shay 2024 Seating Map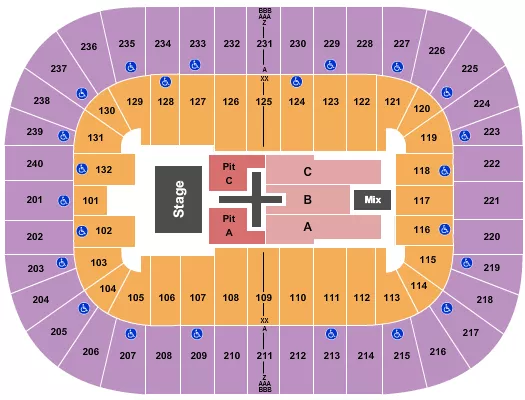 See Greensboro Coliseum At Greensboro Coliseum Complex - Dan and Shay 2024 events that use this seating chart configuration
Greensboro Coliseum At Greensboro Coliseum Complex - Disney On Ice 2023 Seating Map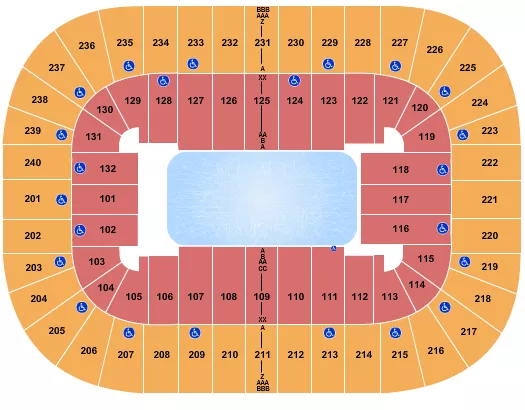 See Greensboro Coliseum At Greensboro Coliseum Complex - Disney On Ice 2023 events that use this seating chart configuration
Greensboro Coliseum At Greensboro Coliseum Complex - End Stage 3 Seating Map
See Greensboro Coliseum At Greensboro Coliseum Complex - End Stage 3 events that use this seating chart configuration
Greensboro Coliseum At Greensboro Coliseum Complex - Endstage 3 Seating Map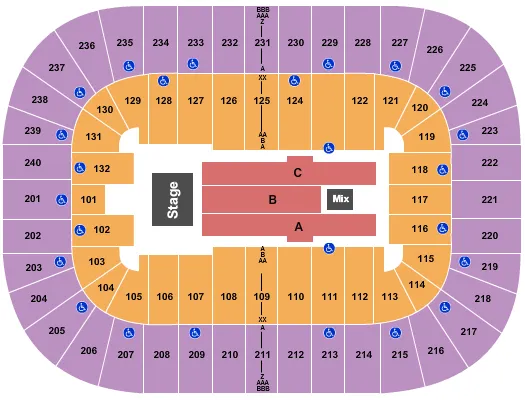 See Greensboro Coliseum At Greensboro Coliseum Complex - Endstage 3 events that use this seating chart configuration
Greensboro Coliseum At Greensboro Coliseum Complex - Endstage GA Pit Seating Map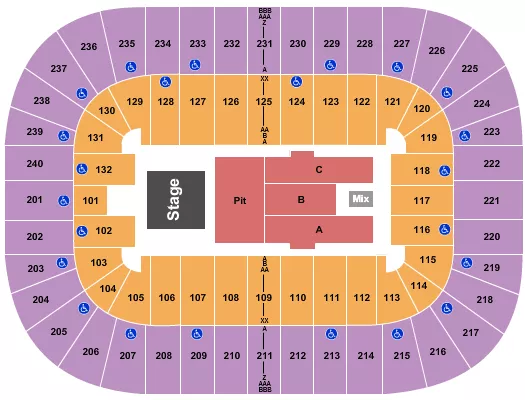 See Greensboro Coliseum At Greensboro Coliseum Complex - Endstage GA Pit events that use this seating chart configuration
Greensboro Coliseum At Greensboro Coliseum Complex - General Admission Seating Map See Greensboro Coliseum At Greensboro Coliseum Complex - General Admission events that use this seating chart configuration
Greensboro Coliseum At Greensboro Coliseum Complex - Half House 2023 Seating Map
See Greensboro Coliseum At Greensboro Coliseum Complex - Half House 2023 events that use this seating chart configuration
Greensboro Coliseum At Greensboro Coliseum Complex - Jason Aldean 2024 Seating Map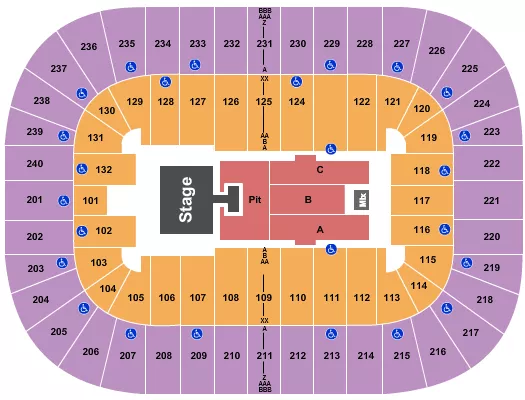 See Greensboro Coliseum At Greensboro Coliseum Complex - Jason Aldean 2024 events that use this seating chart configuration
Greensboro Coliseum At Greensboro Coliseum Complex - Kevin Gates Seating Map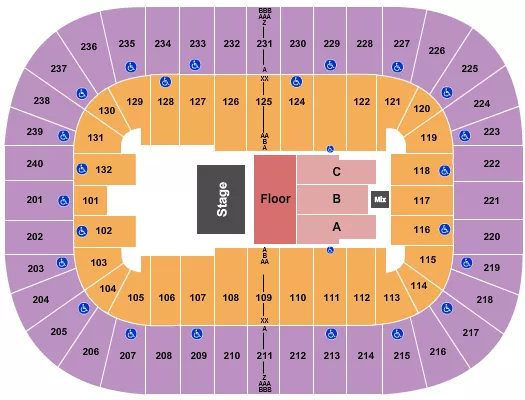 See Greensboro Coliseum At Greensboro Coliseum Complex - Kevin Gates events that use this seating chart configuration
Greensboro Coliseum At Greensboro Coliseum Complex - Lauren Daigle Seating Map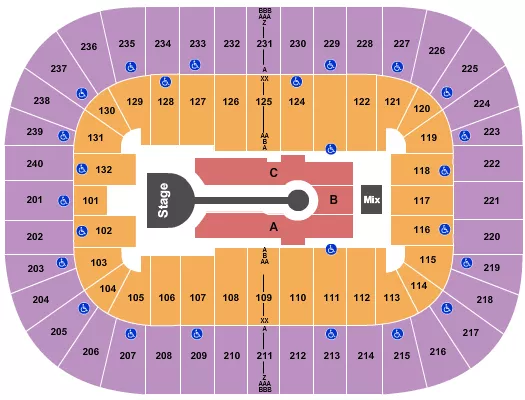 See Greensboro Coliseum At Greensboro Coliseum Complex - Lauren Daigle events that use this seating chart configuration
Greensboro Coliseum At Greensboro Coliseum Complex - Open Floor Seating Map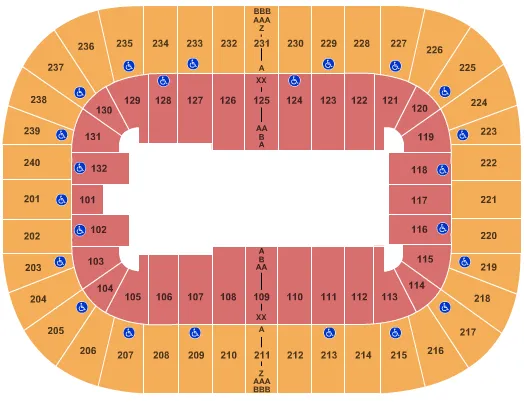 See Greensboro Coliseum At Greensboro Coliseum Complex - Open Floor events that use this seating chart configuration
Greensboro Coliseum At Greensboro Coliseum Complex - Sam Hunt Seating Map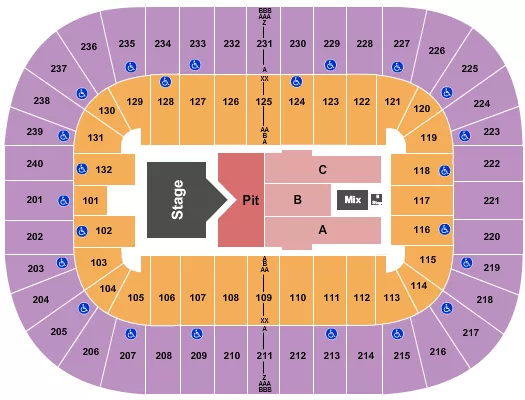 See Greensboro Coliseum At Greensboro Coliseum Complex - Sam Hunt events that use this seating chart configuration
Greensboro Coliseum At Greensboro Coliseum Complex - Zach Bryan Seating Map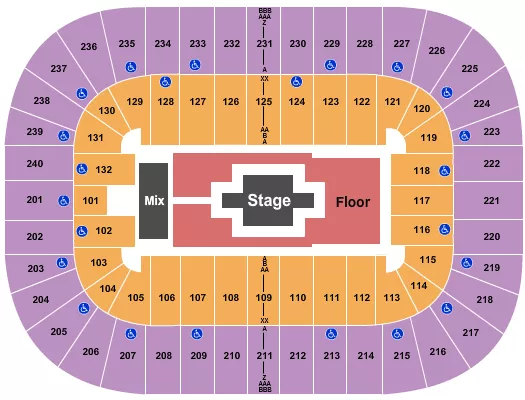 See Greensboro Coliseum At Greensboro Coliseum Complex - Zach Bryan events that use this seating chart configuration
Learn more about Greensboro Coliseum At Greensboro Coliseum Complex
Greensboro Coliseum is one of eight venues that make up the Greensboro Coliseum Complex.

Greensboro Coliseum has hosted everything from professional sporting events to major concerts. It regularly welcomes the women's and men's NCAA and Atlantic Coast Conference (ACC) tournaments. In 2015, the arena hosted the US Figure Skating National Championships and the USA Gymnastics Championships. Concerts and festivals are also popular, and the jam band Phish holds the Coliseum's concert attendance record—it drew in more than 23,000 fans in 2003.

The Coliseum is about five minutes from downtown Greensboro, a city that offers a variety of dining and hotel options alongside museums, art galleries, shops, and historic tours. The city's thriving nightlife includes a number of bars and clubs where fans enjoy listening to live bands or dancing to celebrate a victory (or distract from a loss) at the Coliseum. The venue has more than 6,000 parking spaces on-site, but they can quickly fill up on event days. However, there are plenty of parking lots and garages located nearby in the city.


FAQs about Greensboro Coliseum At Greensboro Coliseum Complex
What time do doors open at Greensboro Coliseum?
Doors typically open anywhere between 90 minutes to 2 hours prior to showtime at Greensboro Coliseum. Be sure to check the listing on your ticket as showtimes will vary.
Are VIP Packages or Accessible Seating offered at Greensboro Coliseum?
Greensboro Coliseum VIP seating packages and accessible seating section locations may vary per event. Please click the seating chart below or contact our customer service department to discuss options for accessible seating or VIP package purchases.
Facts about Greensboro Coliseum At Greensboro Coliseum Complex
Capacity:
22,000
Past Names/Nicknames:
Greensboro Memorial Coliseum
Date/Year Built/Opened:
1959
Event Dates and Pricing Information
| Performer | Date | Price | Tickets Available |
| --- | --- | --- | --- |
| Disney On Ice: Magic In The Stars | Dec 1, 2023 | From $27 | 834 |
| Disney On Ice: Magic In The Stars | Dec 1, 2023 | From $26 | 1,800 |
| Disney On Ice: Magic In The Stars | Dec 2, 2023 | From $28 | 1,156 |
| Disney On Ice: Magic In The Stars | Dec 2, 2023 | From $40 | 1,087 |
| Disney On Ice: Magic In The Stars | Dec 2, 2023 | From $41 | 1,968 |
| Disney On Ice: Magic In The Stars | Dec 3, 2023 | From $32 | 2,128 |
| Disney On Ice: Magic In The Stars | Dec 3, 2023 | From $28 | 2,043 |
| Billy Strings | Dec 6, 2023 | From $118 | 45 |
| Lauren Daigle | Dec 7, 2023 | From $46 | 1,970 |
| Cheersport Greensboro Classic | Dec 9, 2023 | From $48 | 8 |