FedExForum Tickets and Seating Charts - Memphis, TN
FedExForum - Janet Jackson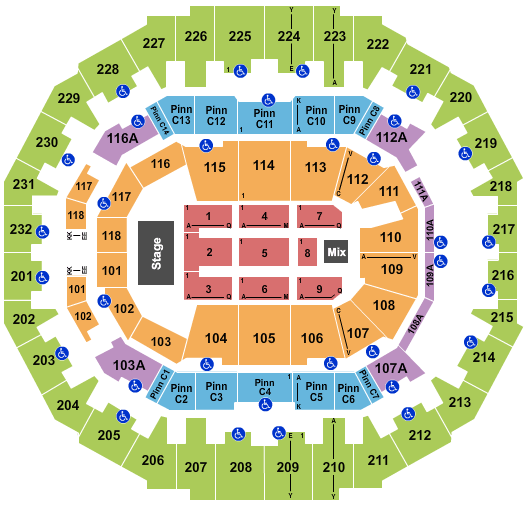 See FedExForum - Janet Jackson events that use this seating chart configuration
FedExForum - Pentatonix 2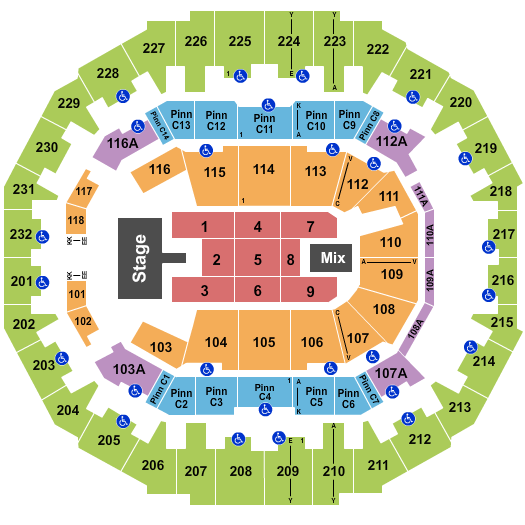 See FedExForum - Pentatonix 2 events that use this seating chart configuration
FedExForum - The Millennium Tour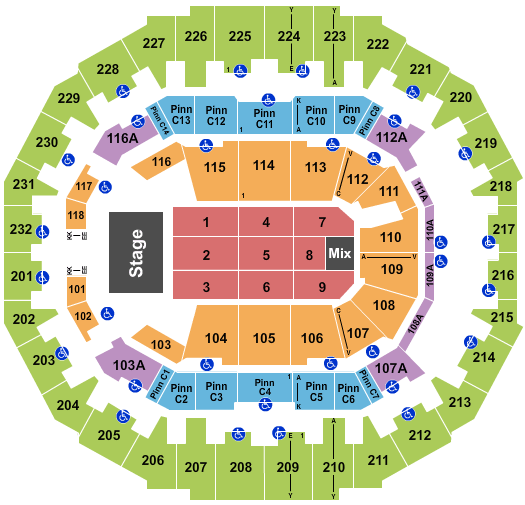 See FedExForum - The Millennium Tour events that use this seating chart configuration
FedExForum - WWE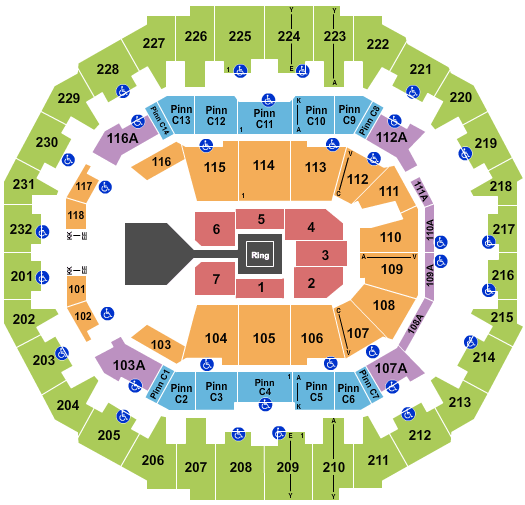 See FedExForum - WWE events that use this seating chart configuration
FedExForum - Yo Gotti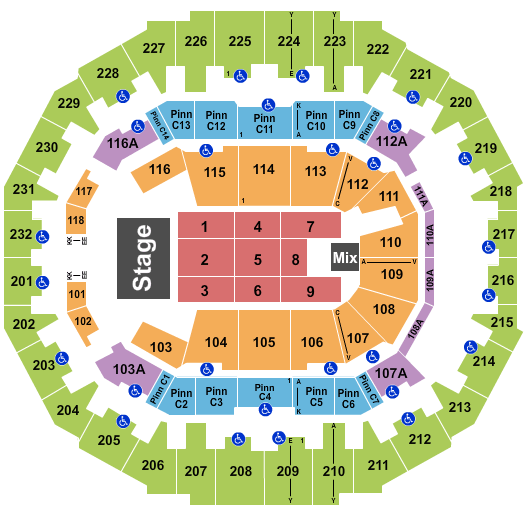 See FedExForum - Yo Gotti events that use this seating chart configuration
Frequently Asked Questions
Q: What time do doors open at FedExForum?
A: Doors typically open anywhere between 90 minutes to 2 hours prior to showtime at FedExForum. Be sure to check the listing on your ticket as showtimes will vary.
Q: Who plays at FedExForum?
A: The Memphis Grizzlies are the home team at the FedExForum.
Q: Date/Year Built/Opened:
A: 2004