Ed Mirvish Theatre Tickets and Seating Charts - Toronto, ON
Ed Mirvish Theatre Seating Charts
Ed Mirvish Theatre - End Stage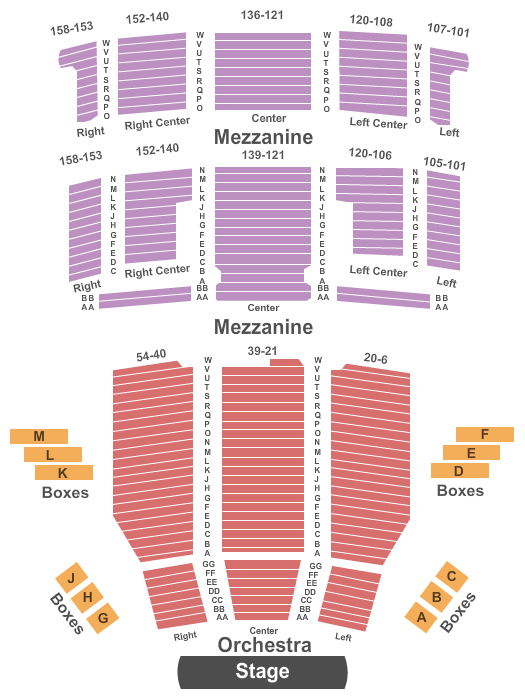 See Ed Mirvish Theatre - End Stage events that use this seating chart configuration
Learn more about Ed Mirvish Theatre
The Ed Mirvish Theatre is located in Toronto, Ontario, Canada. When it comes to the best venues in Canada, Canon Theatre is always mentioned. This historical theatre has been hosting shows for many years, and there is no reason to think that this is going to stop anytime soon.

The Ed Mirvish Theatre was opened in 1920 as the Pantages Theatre. But no matter what it has been called over the years the venue has always been popular among both spectators and performers. When first built, the Ed Mirvish Theatre was the largest cinema in the country.

The seating capacity at the Ed Mirvish Theatre is 2,295. Some of the most notable productions include: Wicked, Riverdance, and the Phantom of the Opera among many others.

For a great time at a live show, take the time to stop by the Ed Mirvish Theatre. This is one of the premier venues in all of Canada.