Desert Diamond Arena Tickets and Seating Charts - Glendale, AZ
Desert Diamond Arena Seating Charts
Desert Diamond Arena - Boxing 4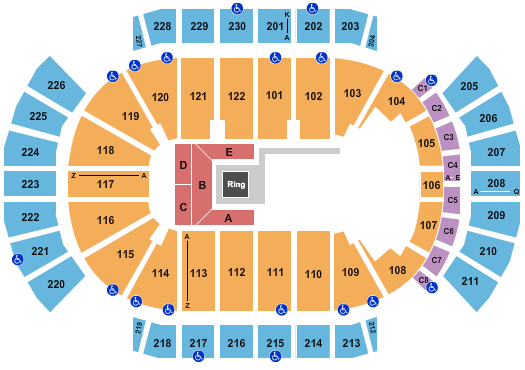 See Desert Diamond Arena - Boxing 4 events that use this seating chart configuration
Desert Diamond Arena - Carrie Underwood 2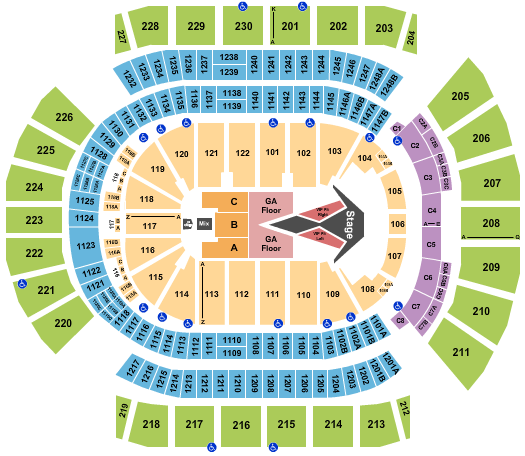 See Desert Diamond Arena - Carrie Underwood 2 events that use this seating chart configuration
Desert Diamond Arena - Endstage 4
See Desert Diamond Arena - Endstage 4 events that use this seating chart configuration
Desert Diamond Arena - Harlem Globetrotters 2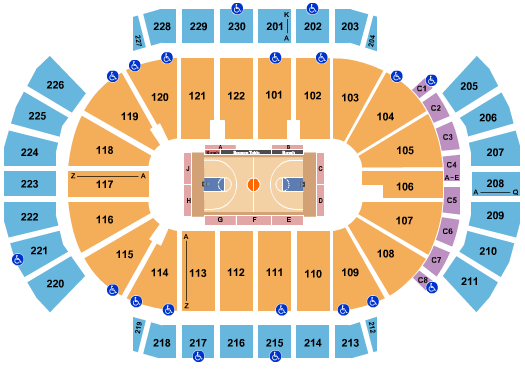 See Desert Diamond Arena - Harlem Globetrotters 2 events that use this seating chart configuration
Desert Diamond Arena - Mana 2022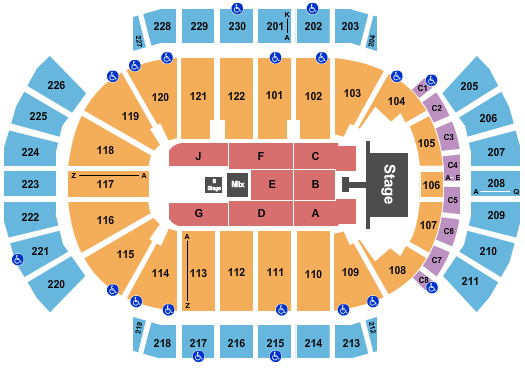 See Desert Diamond Arena - Mana 2022 events that use this seating chart configuration
Desert Diamond Arena - Muse 2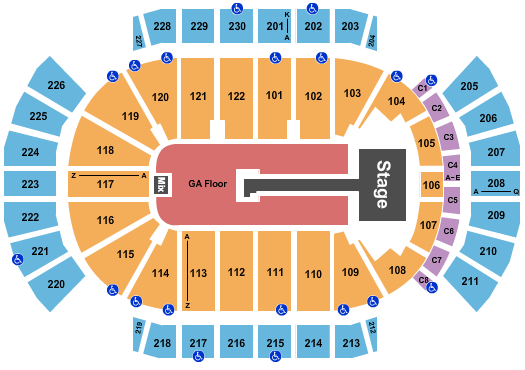 See Desert Diamond Arena - Muse 2 events that use this seating chart configuration
Desert Diamond Arena - Rauw Alejandro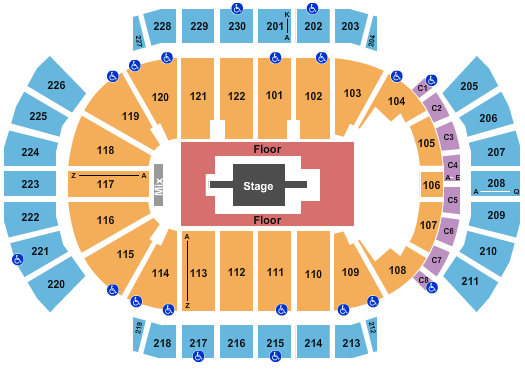 See Desert Diamond Arena - Rauw Alejandro events that use this seating chart configuration
Desert Diamond Arena - RBD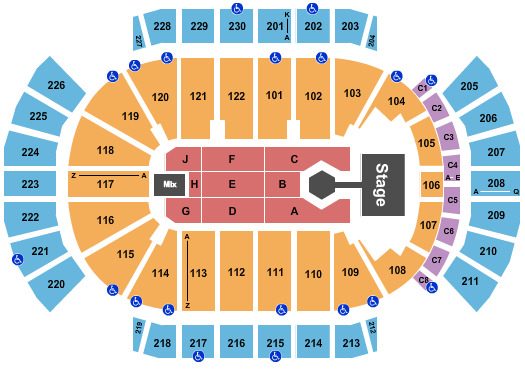 See Desert Diamond Arena - RBD events that use this seating chart configuration
Desert Diamond Arena - World Hip Hop Dance Championship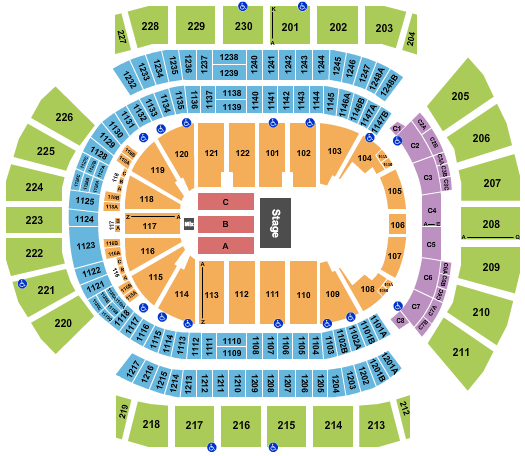 See Desert Diamond Arena - World Hip Hop Dance Championship events that use this seating chart configuration
Learn more about Desert Diamond Arena
A state-of-the-art sports and entertainment center located in Glendale, Arizona, Desert Diamond Arena used to be the home of the NHL's
Arizona Coyotes
. It opened in 2003 with the Arizona Sting of the National Lacrosse League defeating the Vancouver Ravens. The first NHL game was held the next evening, with the Arizona Coyotes dropping the game against the
Nashville Predators
. It has hosted a number of sporting and entertainment events, including the February Frenzy, Street League Skateboarding, Nuclear Cowboyz, Professional Bull Riding (PBR), World Extreme Cagefighting (WEC), Sesame Street Live!, the Harlem Globetrotters and Cirque du Soleil. Desert Diamond Arena was named as "the best new major concert venue in North America" by the Pollstar Concert Industry Awards in 2003.
Desert Diamond Arena has a seating capacity of 18,300 in 230 sections. The exterior of the building features brown- and copper-colored granite with lots of glass accents, while the interior is inspired by other NHL venues. The seating bowl is configured in two decks, with two levels of luxury suites in between. It also features 12 party suites that can accommodate large groups. Gila Arena boasts state-of-the-art technology such as 360-degree surround LED boards along the balcony with companion ribbon boards scrolling underneath the scoreboard. Desert Diamond Arena has a number of concession stands where you can buy food and beverages. You can also purchase Arizona Coyotes merchandise at the team store, Coyotes Den.
For a memorable event experience at the Desert Diamond Arena, you must know the basic policies of the venue. Doors generally open an hour prior to a game or an event, and coming early means you can avoid the long lines. Bags should be soft-sided, not larger than 12x6x12 inches and should be able to fully fit beneath your seat. Still cameras are permitted at most events, but professional photography, cameras with detachable lenses and audio- and videotaping are prohibited. Bringing in food and beverage inside is not permitted. Guests are encouraged to minimize the number of personal items they bring to the game.
Capacity:
19,000
Past Names/Nicknames:
Glendale Arena

Jobing.com Arena
Date/Year Built/Opened:
Dec. 26, 2003
FAQs about Desert Diamond Arena
Q: What time do doors open at Desert Diamond Arena?
A: Doors typically open anywhere between 90 minutes to 2 hours prior to showtime at Desert Diamond Arena. Be sure to check the listing on your ticket as showtimes will vary.
Q: Who plays at Desert Diamond Arena?
A: The Arizona Coyotes are the home team at the Desert Diamond Arena.
Facts about Desert Diamond Arena
Capacity:
19,000
Past Names/Nicknames:
Glendale Arena Jobing.com Arena Gila River Arena
Date/Year Built/Opened:
Dec. 26, 2003