Daytona International Speedway Seating Charts
Daytona International Speedway - Daytona 500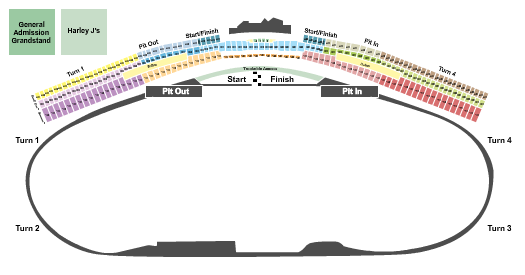 See Daytona International Speedway - Daytona 500 events that use this seating chart configuration
Daytona International Speedway - GA See Daytona International Speedway - GA events that use this seating chart configuration
Daytona International Speedway - GA - VIP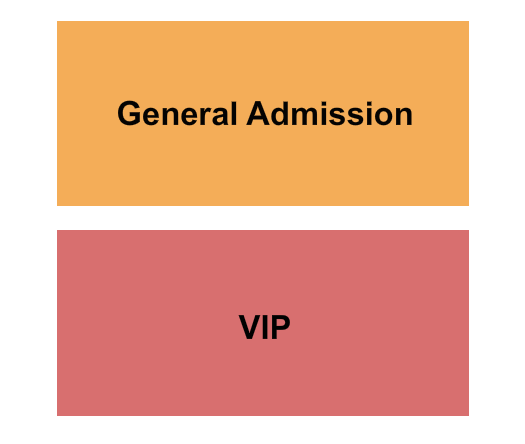 See Daytona International Speedway - GA - VIP events that use this seating chart configuration
Learn more about Daytona International Speedway
Daytona International Speedway is located in Daytona Beach, Florida, and may very well be the most popular superspeedway in the country. This venue has been hosting races since 1959, and drivers and fans alike have come to fall in love with Daytona International Speedway. Fans especially love this venue because of its 101,000 grandstands seating capacity. This goes a long way in making Daytona International Speedway one of the loudest and most thrilling venues in the United States.

In addition to popular NASCAR races including the Daytona 500, Daytona International Speedway also hosts other motor vehicle races of many kinds. These include sports cars, motorcycles, go karts, stock cars, and modified pickup trucks. This diversity is another reason that Daytona International Speedway has become so popular over the years.

Anybody who ever has the chance to see a race at Daytona International Speedway should take advantage. Not only is the fan experience great, but many modern amenities and features make for a great time at the track.
FAQs about Daytona International Speedway
Q: What time do gates open at Daytona Speedway?
A: Gates typically open anywhere between 90 minutes to 2 hours prior to race time at Daytona Speedway. Be sure to check the listing on your ticket as race times will vary.
Q: What happens if there is a rain delay or inclement weather at Daytona Speedway?
A: In the event that the track at Daytona Speedway cannot be safely used due to inclement weather, the race will typically be held the next day.
Q: Are VIP Packages or Accessible Seating offered at Daytona Speedway?
A: Daytona Speedway VIP seating packages and accessible seating section locations may vary per event. Please click the seating chart below or contact our customer service department to discuss options for accessible seating or VIP package purchases.
Facts about Daytona International Speedway
Capacity:
101,000
Date/Year Built/Opened:
1959
Track Shape:
Tri-Oval
Lap Record:
0:40.364 Colin Braun
Track Length:
2.5 miles (4 km)