Dania Improv Comedy Theatre Tickets and Seating Charts - Dania, FL
Dania Improv Comedy Theatre Seating Charts
Dania Improv Comedy Theatre - GA & VIP Seating Map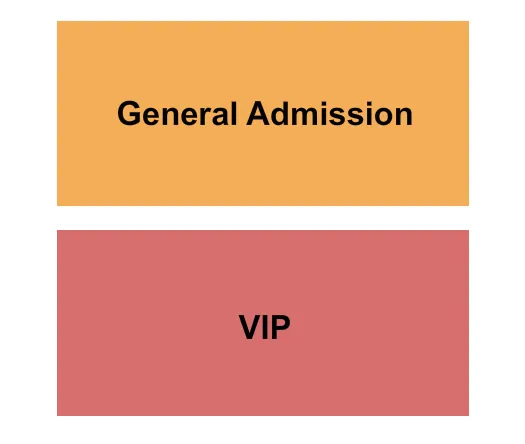 See Dania Improv Comedy Theatre - GA & VIP events that use this seating chart configuration
Dania Improv Comedy Theatre - General Admission Seating Map See Dania Improv Comedy Theatre - General Admission events that use this seating chart configuration
Learn more about Dania Improv Comedy Theatre
The Dania Improv Comedy Theatre is a well-loved comedy venue that opened its doors in Dania, Florida in 2001. This small 240-seat venue has provided countless hours of laughter to visitors from near and far, offering up its signature brand of improv comedy every night. Over the years, the theatre has been host to renowned acts such as Myq Kaplan, Al Madrigal, and many more. With its intimate setting and homey atmosphere, the Improv Theatre is guaranteed to bring you plenty of laughter and entertainment.

In addition to stand-up comedy, the Dania Improv also hosts a variety of other events, including comedy festivals, charity fundraisers, and private events. The club has become a popular destination for both locals and visitors to the area, thanks to its high-quality comedy acts and lively atmosphere. If you're visiting here or a new resident to the area, it's worth checking out a stand-up comedy show here or considering it for your next private event.

Located conveniently at Dania Pointe in Dania Beach, Fort Lauderdale, there's much to do in the surrounding area. From John U Lloyd Beach State Park with its two miles of pristine shoreline to Everglades National Park, richly varied flora and fauna abound. You can enjoy sunning and swimming on the wide golden beaches or take to the water for all kinds of watersports – anything from kayaking or fishing to parasailing. The region is full of great shopping opportunities, such as Sawgrass Mills Mall and Lockhart Stadium Flea Market where you can haggle over your bargains while strolling around finding that special item you were after! Of course, your visit wouldn't be complete without trying some delicious seafood from one of Dania's many restaurants. Whether you're in town for business or pleasure, there is something for everyone here!

Dania Improv Comedy Theatre is the perfect destination for a great night out with friends and family. With amazing food, a beautiful new venue, and concerts being announced frequently, this is one spot that's sure to provide an unforgettable experience. So don't miss out - make sure you check out the Dania Improv Comedy Theatre the next time you're in South Florida!
Event Dates and Pricing Information
| Performer | Date | Price | Tickets Available |
| --- | --- | --- | --- |
| Ben Palmer | Dec 3, 2023 | From $58 | 20 |
| Ben Bailey | Dec 7, 2023 | From $61 | 18 |
| DeRay Davis | Dec 8, 2023 | From $72 | 16 |
| DeRay Davis | Dec 8, 2023 | From $72 | 16 |
| DeRay Davis | Dec 9, 2023 | From $72 | 16 |
| DeRay Davis | Dec 9, 2023 | From $72 | 16 |
| DeRay Davis | Dec 10, 2023 | From $72 | 32 |
| Robert Kelly | Dec 15, 2023 | From $61 | 26 |
| Robert Kelly | Dec 15, 2023 | From $61 | 24 |
| Robert Kelly | Dec 16, 2023 | From $61 | 23 |