Coronado Performing Arts Center Seating Charts
Coronado Performing Arts Center - End Stage Seating Map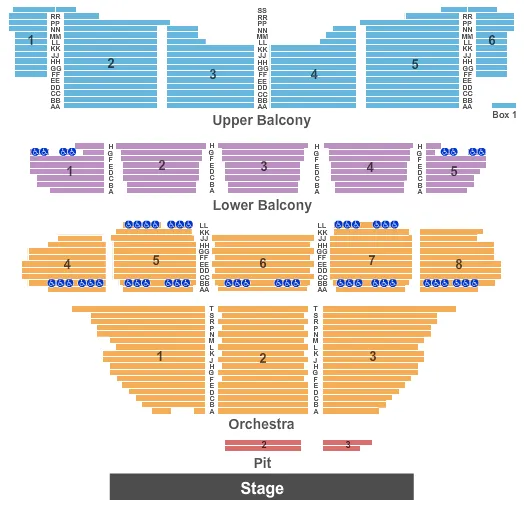 See Coronado Performing Arts Center - End Stage events that use this seating chart configuration
Coronado Performing Arts Center - Endstage 2 (Individual sections) Seating Map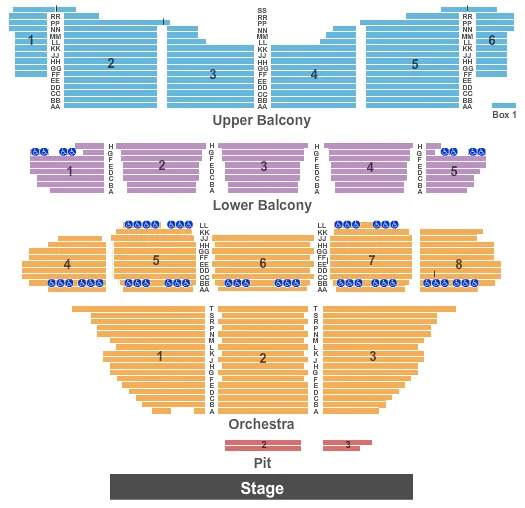 See Coronado Performing Arts Center - Endstage 2 (Individual sections) events that use this seating chart configuration
Learn more about Coronado Performing Arts Center
The Coronado Performing Arts Center, originally called the Coronado Theatre, is a live performance and entertainment venue in Rockford, Illinois.

Outside food or beverages, backpacks, coolers, noisemakers, cameras and video or audio recording devices are prohibited.

The Coronado Theatre has continuously remained open and in use since its 1927 opening. This unique venue combines its original 1920's décor with modern amenities and hosts a wide range of performances ranging from theatrical productions to famous headlining acts.


Facts about Coronado Performing Arts Center
Capacity:
2,400
Opened:
1927
Past Names:
Coronado Theatre
Event Dates and Pricing Information
| Performer | Date | Price | Tickets Available |
| --- | --- | --- | --- |
| The Nutcracker | Dec 2, 2023 | From $58 | 302 |
| Whiskey Myers | Dec 9, 2023 | From $73 | 345 |
| Jim Brickman | Dec 14, 2023 | From $62 | 600 |
| Rockford Symphony Orchestra | Dec 16, 2023 | From $51 | 383 |
| Cirque Dreams: Holidaze | Dec 21, 2023 | From $62 | 1,151 |
| Face 2 Face: Billy Joel & Elton John Tribute | Dec 29, 2023 | From $57 | 375 |
| Mania - The ABBA Tribute | Jan 20, 2024 | From $47 | 1,741 |
| Charlie Berens | Jan 27, 2024 | From $74 | 430 |
| Charlie Berens | Jan 27, 2024 | From $65 | 271 |
| Dude Dad Live! | Feb 2, 2024 | From $63 | 559 |