Event Centre At Club Regent Casino Seating Charts
Event Centre At Club Regent Casino - End Stage Seating Map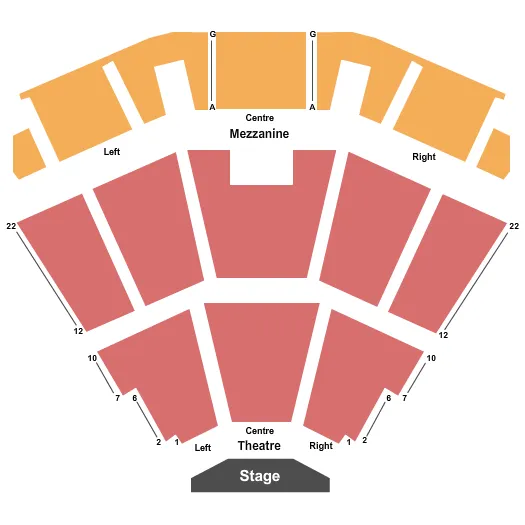 See Event Centre At Club Regent Casino - End Stage events that use this seating chart configuration
Event Centre At Club Regent Casino - End Stage Pit 2 Seating Map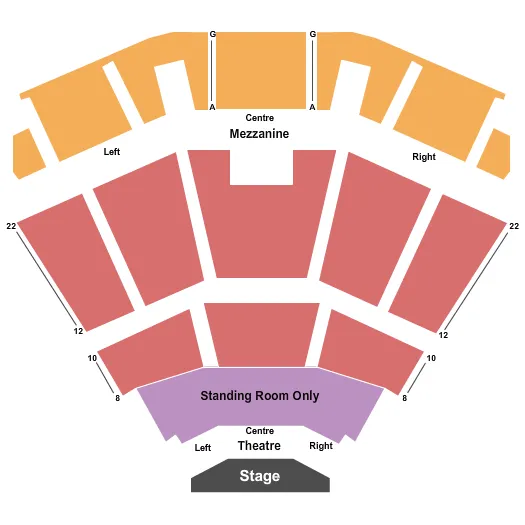 See Event Centre At Club Regent Casino - End Stage Pit 2 events that use this seating chart configuration
Event Centre At Club Regent Casino - Endstage GA 3 Seating Map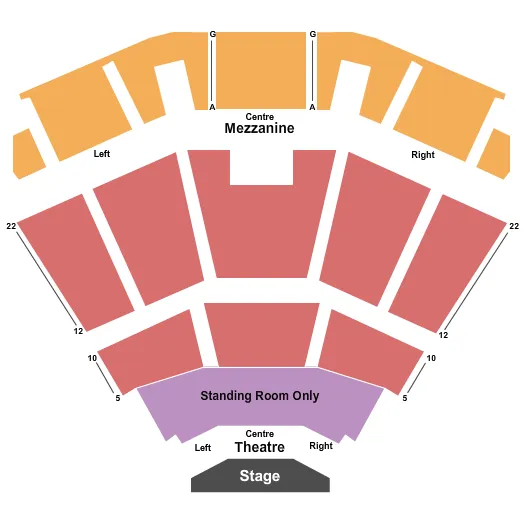 See Event Centre At Club Regent Casino - Endstage GA 3 events that use this seating chart configuration
Event Centre At Club Regent Casino - Tables Seating Map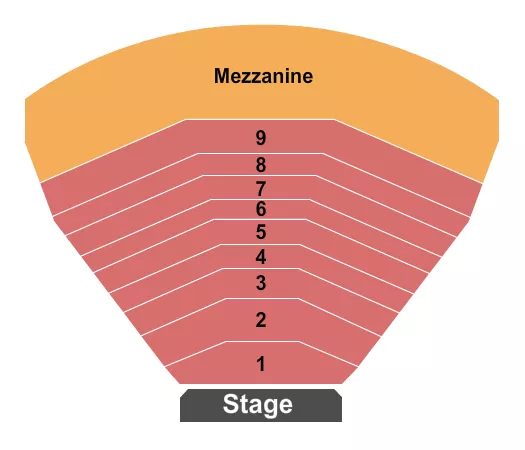 See Event Centre At Club Regent Casino - Tables events that use this seating chart configuration
Learn more about Event Centre At Club Regent Casino
Club Regent Casino has been providing Winnipeg's gaming and entertainment contingency with an unforgettable experience since 1993. Located in the heart of downtown Winnipeg, the casino boasts more than 1,200 slot machines and over 25 table games to choose from. With its modern atmosphere and inviting decor, it features two full-service restaurants offering classic cuisine as well as seasonal specials at very reasonable prices. It also hosts traditional games as well as national acts in their 1,500 seat theatre.

Why not come early and experience the many attractions that Winnipeg has to offer? The Manitoba capital is home to a variety of cultural offerings such as its many historic sites, art galleries, and wonderful architecture. It also features activities for everyone, from museums and theaters to shopping, pubs, and cafes. Nature lovers can explore beautiful areas like The Forks and St. Vital Park. Sports fans won't be disappointed either with the NHL's Winnipeg Jets and the CFL's Blue Bombers residing in the city.

Experience the full entertainment package at Club Regent Casino! Enjoy fun, games, and music in a first-class setting with excellent food and drink options. Come check out all that Club Regent Casino has to offer - you won't be disappointed!
Event Dates and Pricing Information
| Performer | Date | Price | Tickets Available |
| --- | --- | --- | --- |
| Jess Moskaluke | Dec 7, 2023 | From $114 | 12 |
| Serena Ryder | Dec 8, 2023 | From $22 | 46 |
| Rockin' Elvis Christmas | Dec 15, 2023 | From $51 | 90 |
| Big Wreck | Dec 17, 2023 | From $64 | 32 |
| Crash Test Dummies | Dec 21, 2023 | From $55 | 91 |
| Josh Ross | Jan 12, 2024 | From $63 | 71 |
| Free Ride | Jan 20, 2024 | From $43 | 122 |
| Brett Kissel | Feb 3, 2024 | From $50 | 105 |
| Streetheart | Feb 9, 2024 | From $55 | 125 |
| Andre-Philippe Gagnon | Feb 10, 2024 | From $52 | 139 |