City Winery At City Foundry STL Seating Charts
City Winery At City Foundry STL - Premier/Reserve Seating Map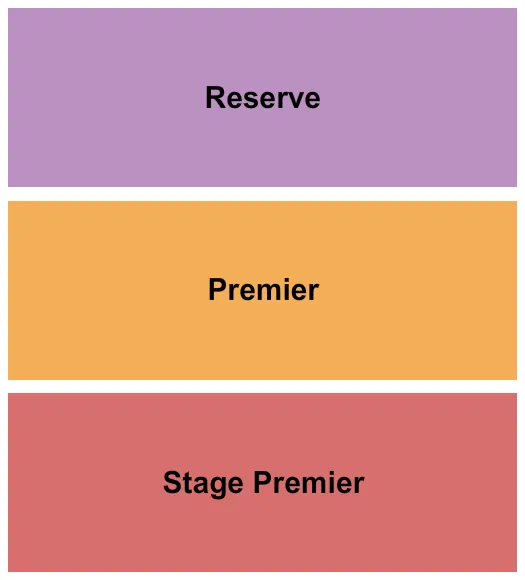 See City Winery At City Foundry STL - Premier/Reserve events that use this seating chart configuration
City Winery At City Foundry STL - Premier/Reserve/Barstool Seating Map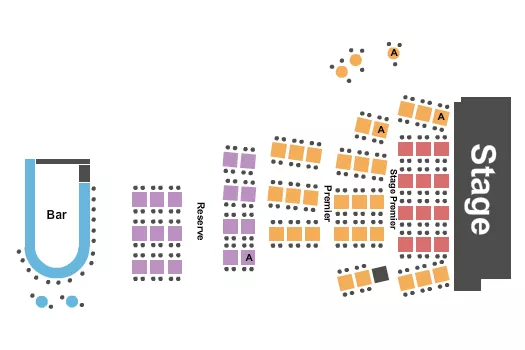 See City Winery At City Foundry STL - Premier/Reserve/Barstool events that use this seating chart configuration
Learn more about City Winery At City Foundry STL
City Winery at City Foundry STL is an entertainment hotspot in St. Louis, Missouri that is unlike any other. Located in a revitalized 19th-century industrial property, the venue provides guests with a unique blend of music and libations. From live concerts and tour stops to exclusive events and educational classes, City Winery has it all! With the addition of their event production arm Powered by Public Media, they pursue ambitious multimedia collaborations with area artists to create one-of-a-kind entertainment experiences that bring together live performance with digital content.

St. Louis is a bustling city with attractions to experience without leaving the heart of the city. In the historic downtown area, visitors can make time to shop, explore the world-renowned Gateway Arch National Park, or take in a show at one of several exquisite performing arts venues. The perfect way to spend your evening is by visiting some of St. Louis' amazing restaurants. Whether you're looking for classic comfort food or an upscale dining experience, there are several local favorites to choose from. Afterward, take a stroll down the pathways of Forest Park while enjoying views of natural landscapes and lakes, or take it slow through the Delmar Loop neighborhood, which offers an unforgettable collection of pubs, bars, live music venues, markets, bookstores, and other shopping stops. Make sure to visit the botanical gardens before heading home.

If you're in the St. Louis area and looking for an amazing experience that brings together great music, amazing food, and beverages, paired with entertainment and culture, the City Winery at City Foundry STL is the place to be! Don't miss out on this unique opportunity that offers something for everyone!
Event Dates and Pricing Information
| Performer | Date | Price | Tickets Available |
| --- | --- | --- | --- |
| Malinda - Artist | Sep 22, 2023 | From $104 | 6 |
| Frank Orrall | Sep 24, 2023 | From $83 | 12 |
| The Wild Feathers | Sep 25, 2023 | From $71 | 18 |
| Joan Osborne | Sep 28, 2023 | From $114 | 20 |
| Susan Werner | Sep 29, 2023 | From $76 | 22 |
| 40 Fingers | Sep 30, 2023 | From $103 | 14 |
| Brett Dennen | Oct 5, 2023 | From $120 | 8 |
| Brett Dennen | Oct 6, 2023 | From $120 | 10 |
| The Samples | Oct 7, 2023 | From $108 | 20 |
| LaToya Sharen | Oct 8, 2023 | From $83 | 22 |