Avalon Theatre At Fallsview Casino Resort Tickets and Seating Charts - Niagara Falls, ON
Casino Avalon Ballroom At Niagara Fallsview Casino Resort Seating Charts
Casino Avalon Ballroom At Niagara Fallsview Casino Resort - End Stage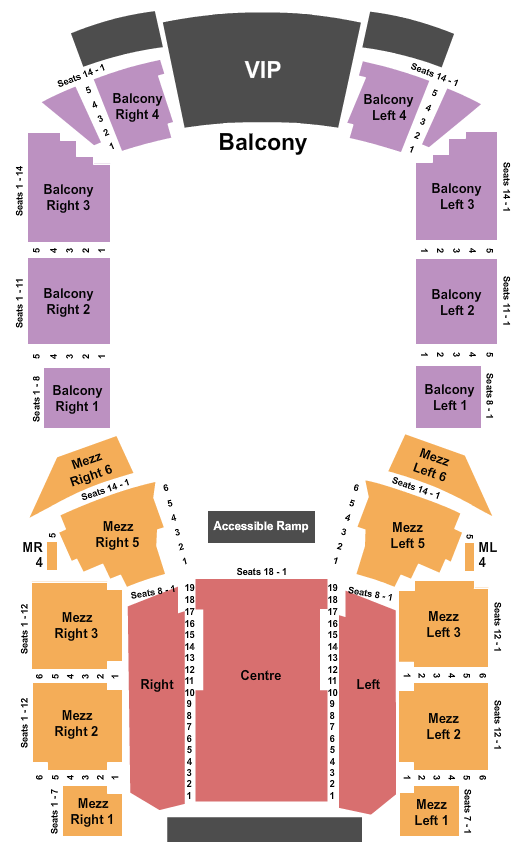 See Casino Avalon Ballroom At Niagara Fallsview Casino Resort - End Stage events that use this seating chart configuration
Learn more about Casino Avalon Ballroom At Niagara Fallsview Casino Resort
The Casino Avalon Ballroom is located within the Niagara Fallsview Casino Resort in Niagara Falls, Ontario. Not only does this venue have a lot to offer on its own, but when you add a great resort and casino it becomes one of the top destinations in the area. Throughout the year, the Casino Avalon Ballroom hosts a variety of events ranging from meetings to concerts and much more.

If you are interested in seeing a live show at the Casino Avalon Ballroom you will have plenty of options to choose from. For this reason, make sure you are careful about which Casino Avalon Ballroom tickets you purchase.

Some of the biggest acts visiting the Casino Avalon Ballroom in the near future include: World Rock Symphony Orchestra, The Doobie Brothers, Gary Sinise, Cyndi Lauper, Donna Summer, Colin Hay, and Styx among many others.

Niagara Falls is one of the most popular tourist attractions in the world. If you are going to be in the area, consider buying Casino Avalon Ballroom tickets to make your trip even more enjoyable.
Facts about Casino Avalon Ballroom At Niagara Fallsview Casino Resort
Capacity:
5,000
Opened:
June 8, 2004