Camp Randall Stadium Tickets and Seating Charts - Madison, WI
Camp Randall Stadium is situated in Madison, Wisconsin on the campus of the University of Wisconsin-Madison. This venue is known as one of the best places in the country to watch a college football game. For this reason, the fan atmosphere is like none other during a Badgers home game.

Camp Randall Stadium is the oldest venue in the Big Ten Conference. But even though it opened in 1917, it is still going strong to this day. Several updates over the years have gone a long way in ensuring that Camp Randall Stadium keeps up with the rest of the venues in the conference.

Camp Randall Stadium has a seating capacity of just over 80,000. Although this is only the fourth largest in the Big Ten, it is still big enough to make for a top notch college football setting.

When it comes to premier college football venues, it does not get much better than Camp Randall Stadium.
Camp Randall Stadium - Football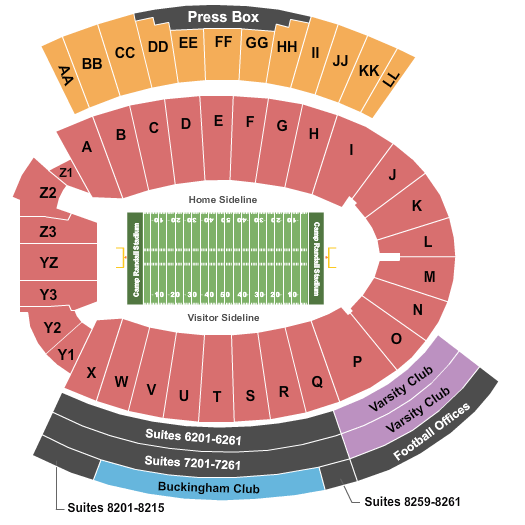 See Camp Randall Stadium - Football events that use this seating chart configuration