Cajundome Tickets and Seating Charts - Lafayette, LA
The Cajundome is located in Lafayette, Louisiana, and is owned by the City of Lafayette. After a $64 million construction project, the Cajundome opened its doors in 1985. Since then, this indoor arena has hosted a wide variety of events. As far as mid sized venues are concerned, the Cajundome is among the best of the best.
The University of Louisiana at Lafayette basketball teams play their home games at Cajundome. As you can imagine, this keeps the venue very busy during the winter months. But of course, the Cajundome is also used for special events, concerts, and much more. In fact, many professional wrestling events have stopped by this venue in the past.

The seating capacity of the Cajundome is approximately 12,000 for basketball games. For concerts, this increases to 13,500. Although the Cajundome is not the largest venue in the state, it has plenty of room to host events of all types.

In 2002, a convention center was built as an addition to the arena. This helps immensely when it comes to attracting new events.



Cajundome - Cody Johnson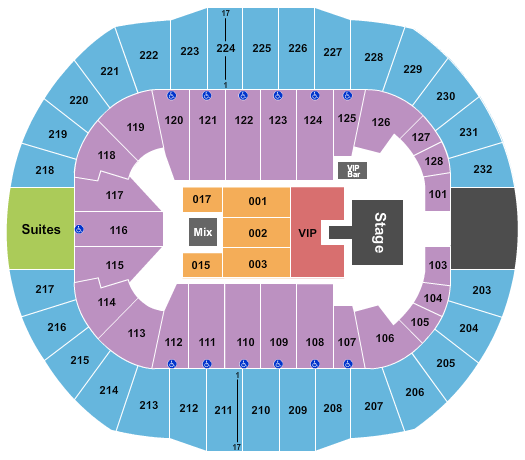 See Cajundome - Cody Johnson events that use this seating chart configuration
Cajundome - Endstage 2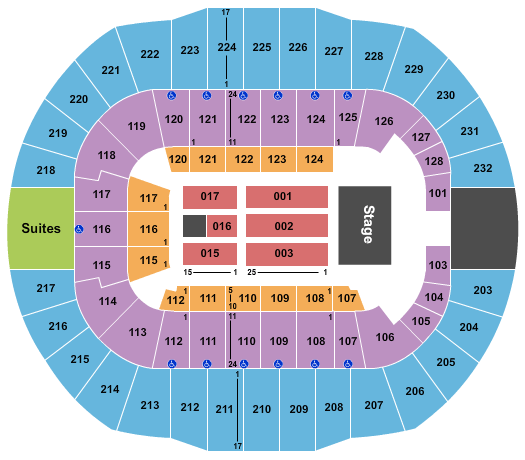 See Cajundome - Endstage 2 events that use this seating chart configuration
Cajundome - TobyMac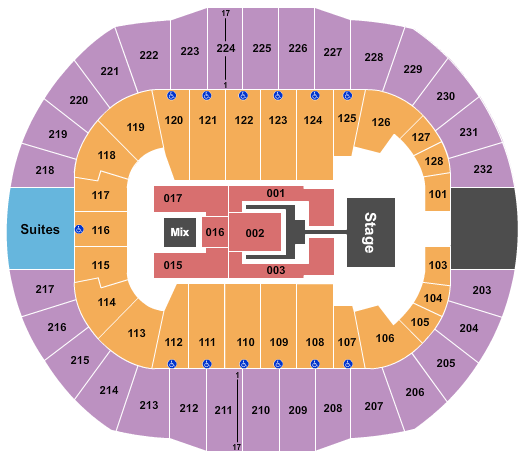 See Cajundome - TobyMac events that use this seating chart configuration
Q: Date/Year Built/Opened:
A: 1985