The Blue Note - MO Seating Charts
The Blue Note - MO - Endstage GA and Tables 2 Seating Map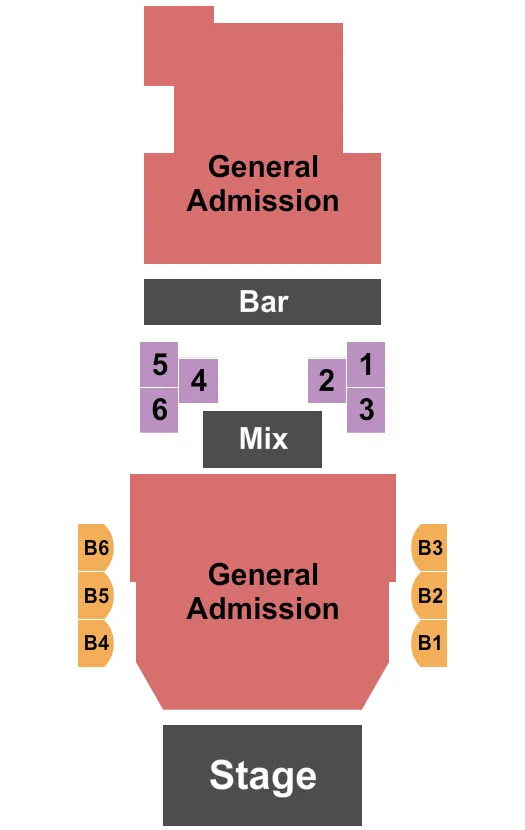 See The Blue Note - MO - Endstage GA and Tables 2 events that use this seating chart configuration
The Blue Note - MO - Endstage GA Floor 2 Seating Map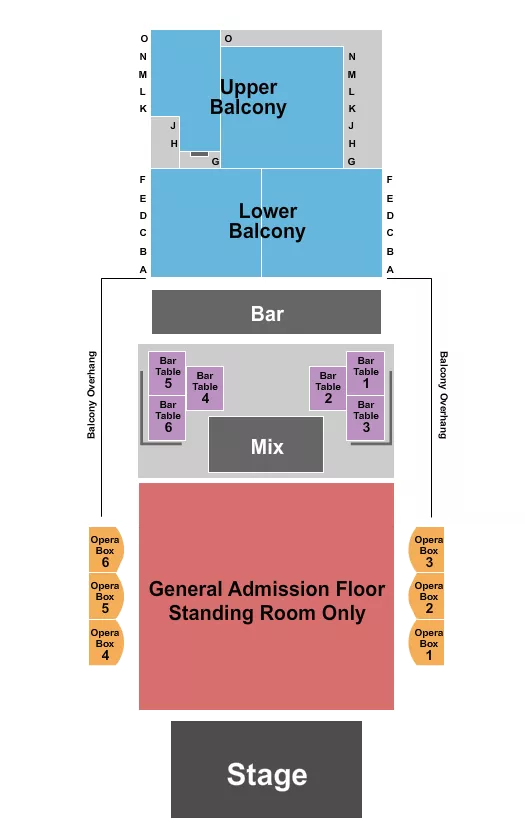 See The Blue Note - MO - Endstage GA Floor 2 events that use this seating chart configuration
The Blue Note - MO - Endstage Reserved Seating Map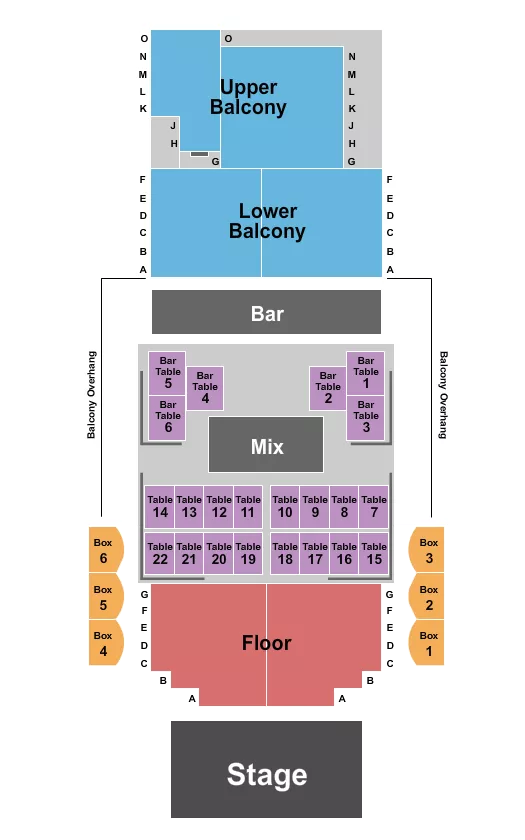 See The Blue Note - MO - Endstage Reserved events that use this seating chart configuration
The Blue Note - MO - Endstage Tables GA Floor 2 Seating Map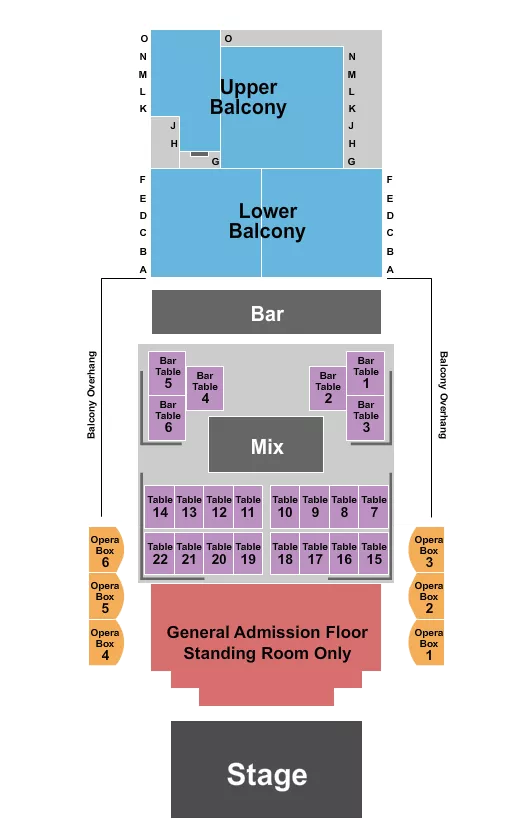 See The Blue Note - MO - Endstage Tables GA Floor 2 events that use this seating chart configuration
The Blue Note - MO - General Admission Seating Map See The Blue Note - MO - General Admission events that use this seating chart configuration
Learn more about The Blue Note - MO
The Blue Note is an iconic music venue in Columbia, Missouri. It has been around since 1980 and has seen some of the biggest stars grace its stage, with genres ranging from jazz, blues, hip-hop, and rock. With top-notch acoustics, it is a fantastic place to experience incredible local and national acts. Columbia offers a variety of unique experiences. Take a journey along The Adam Boone Trail, explore the city's renowned farmers markets, or take advantage of the outdoor spaces at Braley Pond Park, Flat Branch Park, and Peace Park. There are also many eclectic boutiques downtown and relaxed experiences such as The Hampton Inn and Olive Garden. No matter what you're into, seeing a show at The Blue Note is guaranteed to be a memorable experience. Don't miss out on all the fun Columbia has to offer!
FAQs about The Blue Note - MO
When is The Blue Note's box office open?
The Blue Note's box office is open 30 minutes prior to any performances as well as Friday from 11am - 3pm.
Facts about The Blue Note - MO
Capacity:
835
Opened:
1980
Event Dates and Pricing Information
| Performer | Date | Price | Tickets Available |
| --- | --- | --- | --- |
| ZouSoul | Dec 4, 2023 | From $36 | 8 |
| Josh Wolf | Dec 6, 2023 | From $62 | 55 |
| Ashley Gavin | Dec 7, 2023 | From $54 | 138 |
| Intergenerational Rock Band Choir | Dec 10, 2023 | From $33 | 18 |
| Rupaul's Drag Race's Holiday Inferno | Dec 14, 2023 | From $24 | 100 |
| Soul Sessions Como | Dec 15, 2023 | From $26 | 32 |
| Alexandra Kay | Dec 20, 2023 | From $43 | 138 |
| The Kay Brothers | Dec 21, 2023 | From $30 | 131 |
| Mania - The ABBA Tribute | Jan 16, 2024 | From $53 | 126 |
| Kameron Marlowe | Jan 18, 2024 | From $41 | 186 |