BOK Center Seating Charts
BOK Center - Bad Bunny Seating Map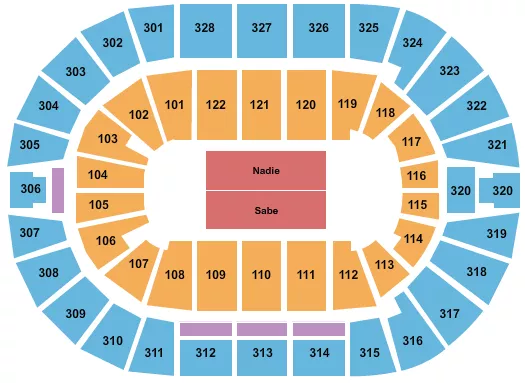 See BOK Center - Bad Bunny events that use this seating chart configuration
BOK Center - Basketball Seating Map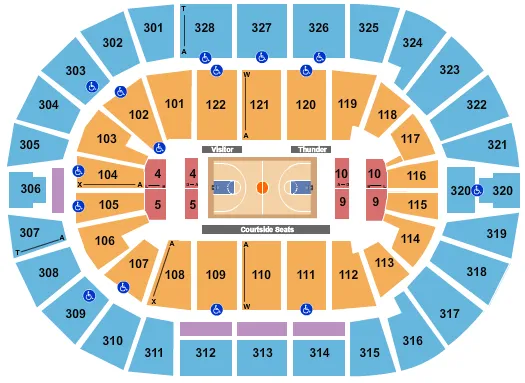 See BOK Center - Basketball events that use this seating chart configuration
BOK Center - Basketball - Globetrotters Seating Map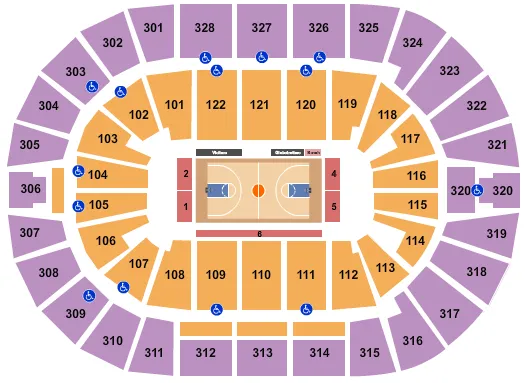 See BOK Center - Basketball - Globetrotters events that use this seating chart configuration
BOK Center - Brooks and Dunn Seating Map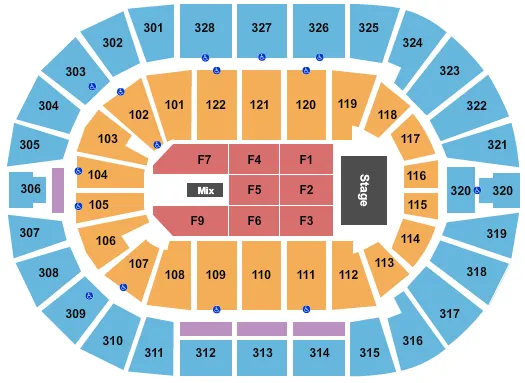 See BOK Center - Brooks and Dunn events that use this seating chart configuration
BOK Center - Endstage 5 Seating Map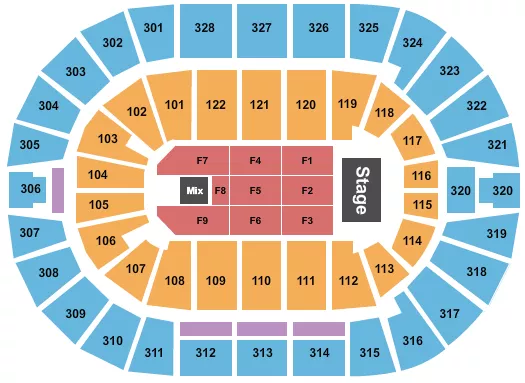 See BOK Center - Endstage 5 events that use this seating chart configuration
BOK Center - Endstage GA Floor w/ Catwalk Seating Map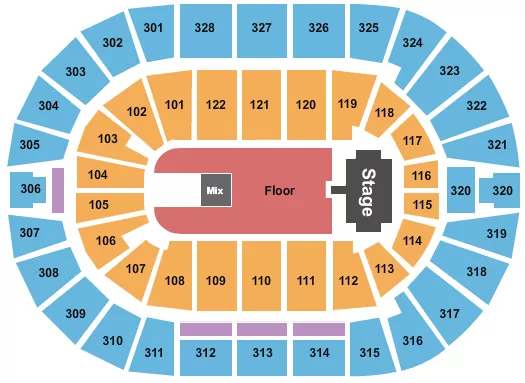 See BOK Center - Endstage GA Floor w/ Catwalk events that use this seating chart configuration
BOK Center - For King and Country Seating Map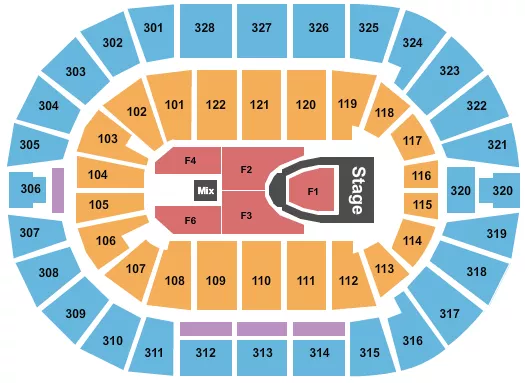 See BOK Center - For King and Country events that use this seating chart configuration
BOK Center - Generic Floor Seating Map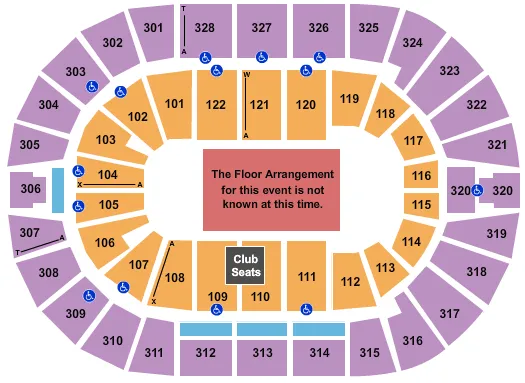 See BOK Center - Generic Floor events that use this seating chart configuration
BOK Center - Hockey Seating Map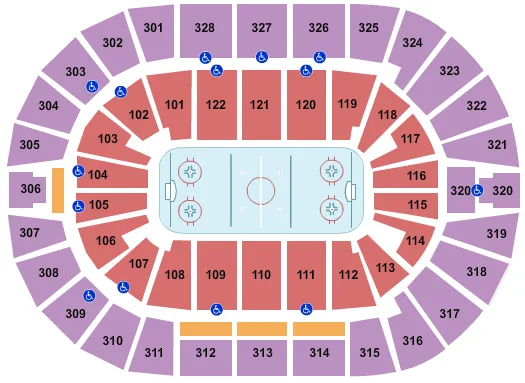 See BOK Center - Hockey events that use this seating chart configuration
BOK Center - Jeff Dunham 2023 Seating Map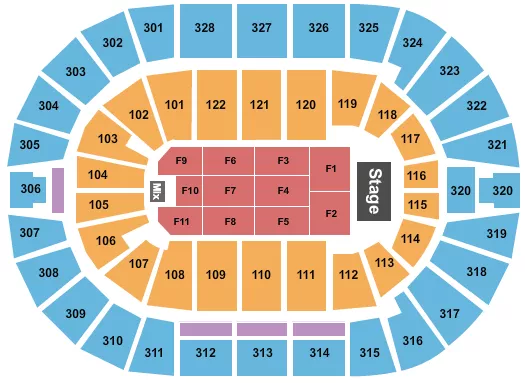 See BOK Center - Jeff Dunham 2023 events that use this seating chart configuration
BOK Center - Jon Pardi Seating Map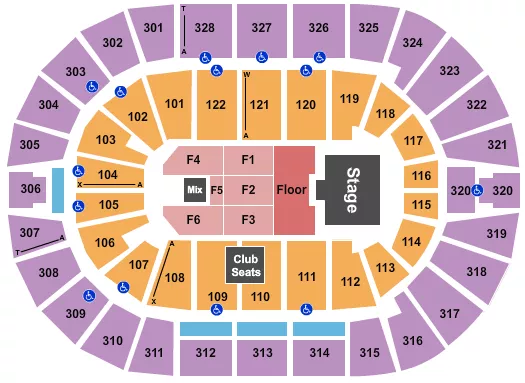 See BOK Center - Jon Pardi events that use this seating chart configuration
BOK Center - Lany Seating Map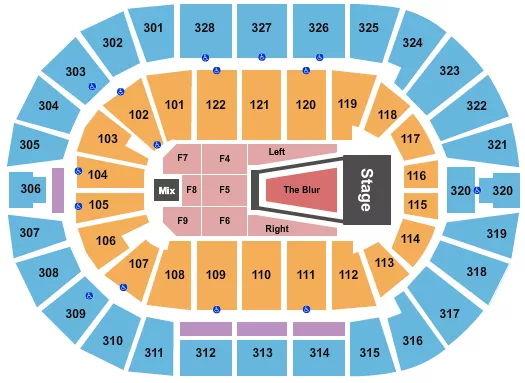 See BOK Center - Lany events that use this seating chart configuration
BOK Center - Lauren Daigle Seating Map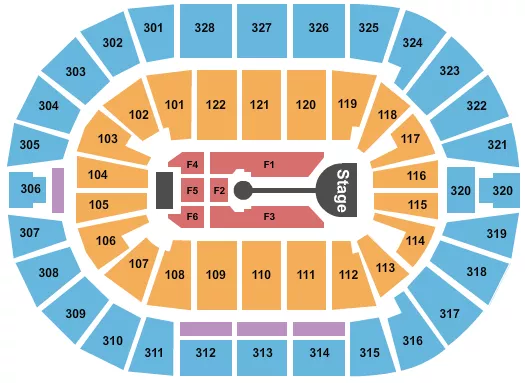 See BOK Center - Lauren Daigle events that use this seating chart configuration
BOK Center - Open Floor Seating Map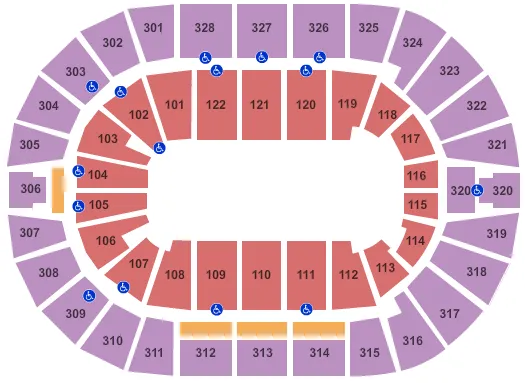 See BOK Center - Open Floor events that use this seating chart configuration
BOK Center - Parker McCollum Seating Map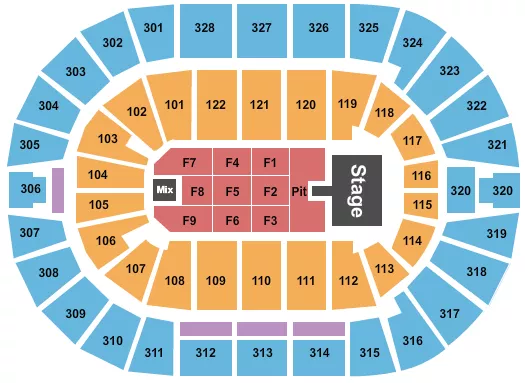 See BOK Center - Parker McCollum events that use this seating chart configuration
BOK Center - Performance Arena Seating Map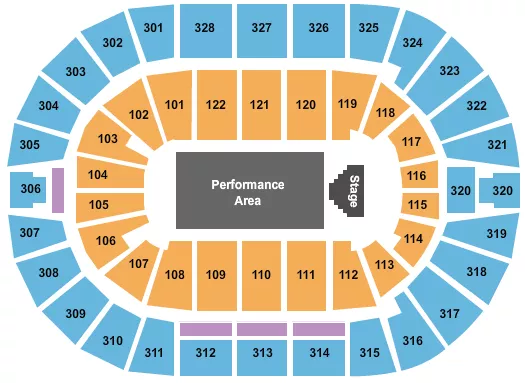 See BOK Center - Performance Arena events that use this seating chart configuration
BOK Center - Rodeo Seating Map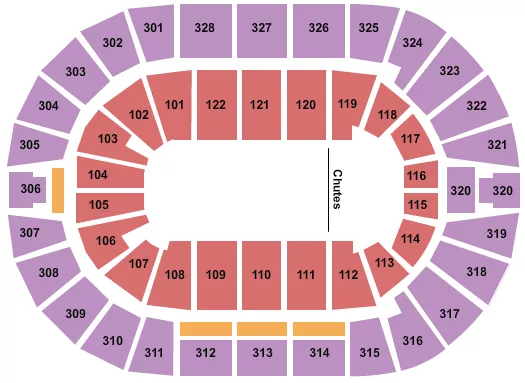 See BOK Center - Rodeo events that use this seating chart configuration
BOK Center - Tim McGraw 2023 Seating Map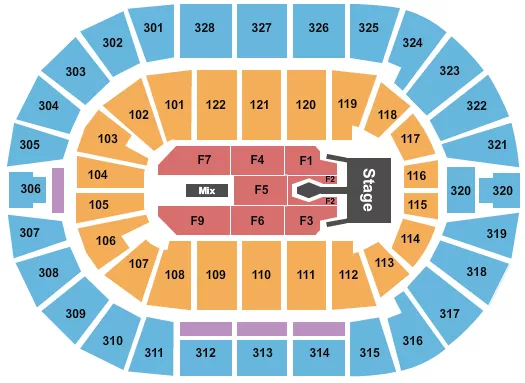 See BOK Center - Tim McGraw 2023 events that use this seating chart configuration
BOK Center - TSO 2023 Seating Map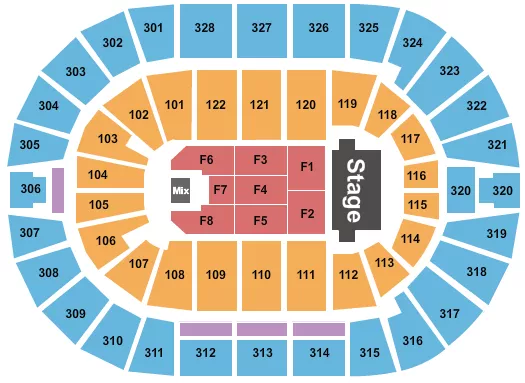 See BOK Center - TSO 2023 events that use this seating chart configuration
BOK Center - Tyler Childers Seating Map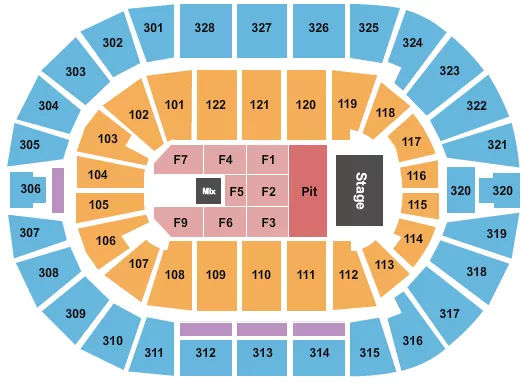 See BOK Center - Tyler Childers events that use this seating chart configuration
BOK Center - Zach Bryan Seating Map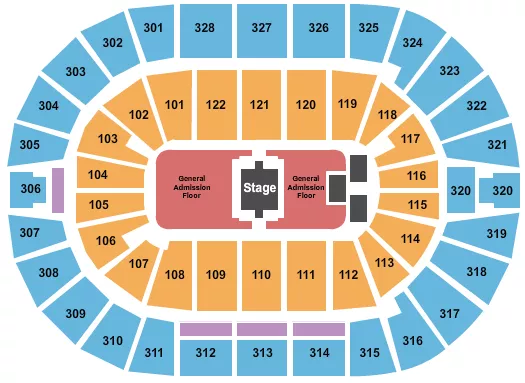 See BOK Center - Zach Bryan events that use this seating chart configuration
Learn more about BOK Center
A world-class sports and entertainment event venue, Bank of Oklahoma Center (also known as the BOK Center) is the go-to place for
Oklahoma
sports and music fans. Located in
Tulsa
, Bank of Oklahoma Center's interior features distinctive architecture blending art deco, contemporary and Native American influences, specially designed to capture the unique cultural makeup of the city.
The Eagles played the venue's very first concert, and it's since welcomed Paul McCartney, Billy Joel,
Taylor Swift
, Sir Elton John, Lady Gaga and Dolly Parton to perform on its stage. Aside from hosting
Tulsa Oilers
home games, the Center is also known for holding annual tournaments and events, including the Professional Bull Riders Built Ford Tough Series, Tulsa Dodgebrawl Tournament, Rock 'n' Rib Festival, Winterfest and Wingapalooza.
Doors usually open 90 minutes before events begin, and guests are encouraged to arrive early. The venue doesn't own or operate any parking areas, but there are more than 9,000 privately owned parking spots within a 10-minute walk. Aside from the typical arena fare, there are concession stands run by local Tulsa-area restaurants offering everything from gourmet hot dogs to Mexican tacos. On event days, fans can purchase souvenirs at numerous merchandise and novelty booths found all over the arena.
Facts about BOK Center
Capacity:
19,200
Nicknames:
BOK Center Bank of Oklahoma Center
Date Opened:
August 30, 2008
Event Dates and Pricing Information
| Performer | Date | Price | Tickets Available |
| --- | --- | --- | --- |
| Lauren Daigle | Nov 30, 2023 | From $50 | 74 |
| Jon Pardi | Dec 1, 2023 | From $13 | 949 |
| Tulsa Oilers | Dec 2, 2023 | From $21 | 877 |
| Tulsa Oilers | Dec 3, 2023 | From $18 | 831 |
| Crimson & Cardinal Classic | Dec 9, 2023 | From $24 | 1,671 |
| Trans-Siberian Orchestra | Dec 15, 2023 | From $94 | 1,786 |
| For King and Country | Dec 16, 2023 | From $33 | 1,943 |
| Tulsa Oilers | Dec 17, 2023 | From $30 | 935 |
| Tulsa Oilers | Dec 22, 2023 | From $30 | 1,022 |
| Parker McCollum | Dec 30, 2023 | From $49 | 1,739 |