Amway Center Seating Charts
Amway Center - Basketball Rows Seating Map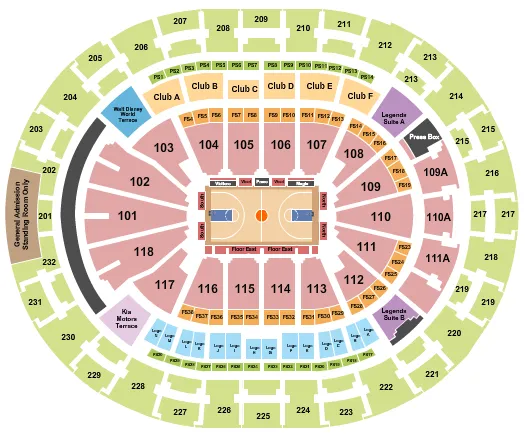 See Amway Center - Basketball Rows events that use this seating chart configuration
Amway Center - Carlos Vives Seating Map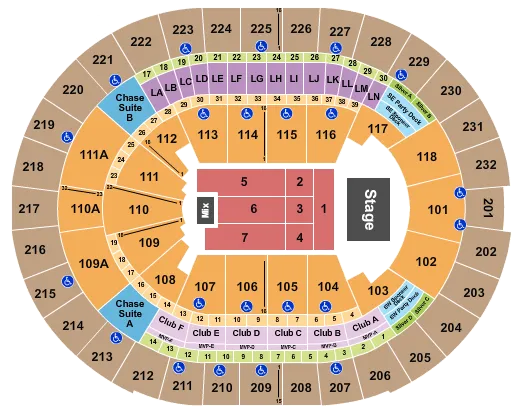 See Amway Center - Carlos Vives events that use this seating chart configuration
Amway Center - Christian Nodal Seating Map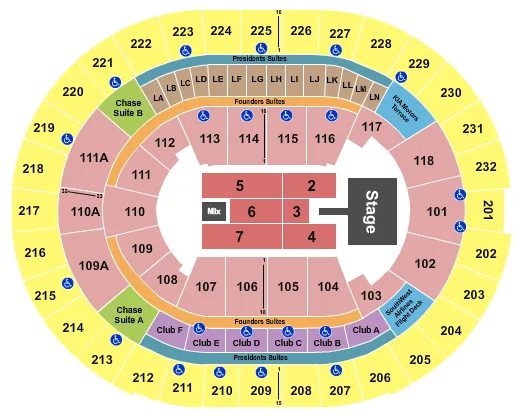 See Amway Center - Christian Nodal events that use this seating chart configuration
Amway Center - Circus Seating Map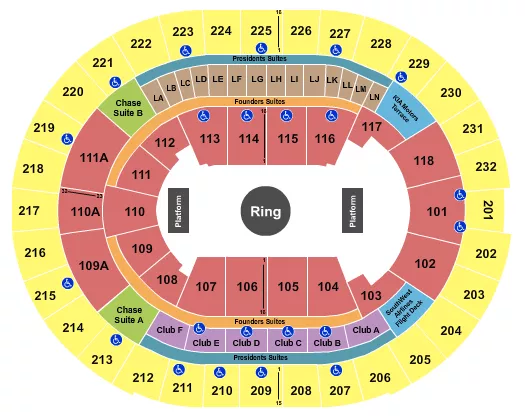 See Amway Center - Circus events that use this seating chart configuration
Amway Center - Disney on Ice 2 Seating Map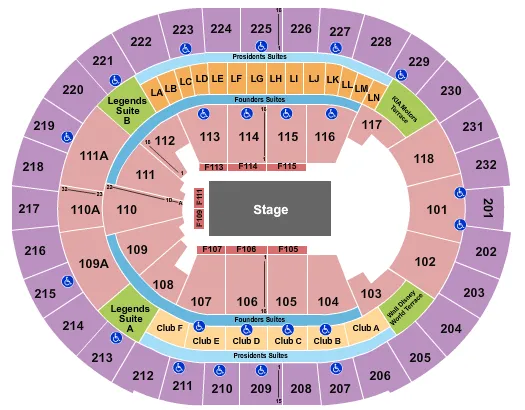 See Amway Center - Disney on Ice 2 events that use this seating chart configuration
Amway Center - Endstage 3 Seating Map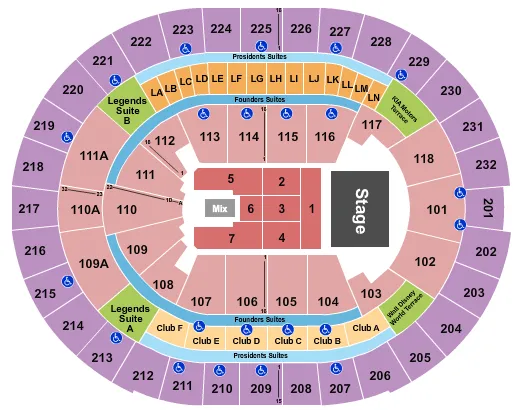 See Amway Center - Endstage 3 events that use this seating chart configuration
Amway Center - Endstage 4 Seating Map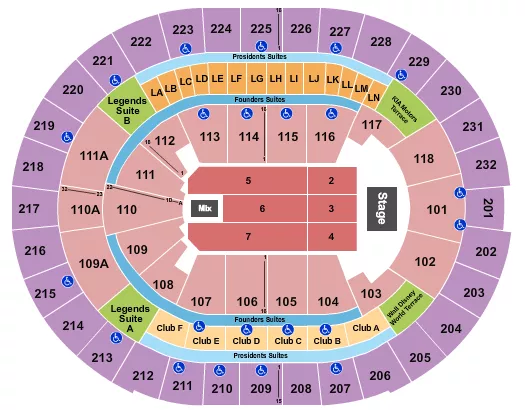 See Amway Center - Endstage 4 events that use this seating chart configuration
Amway Center - Endstage GA Flr Seating Map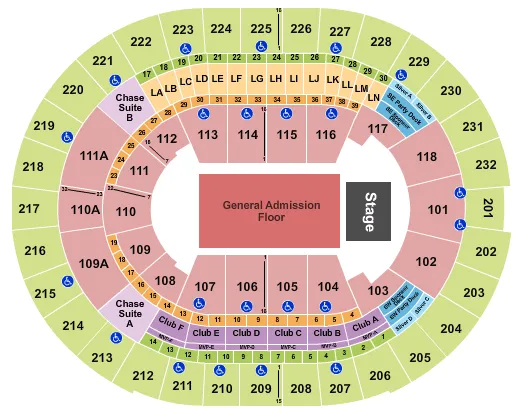 See Amway Center - Endstage GA Flr events that use this seating chart configuration
Amway Center - Enrique Iglesias Seating Map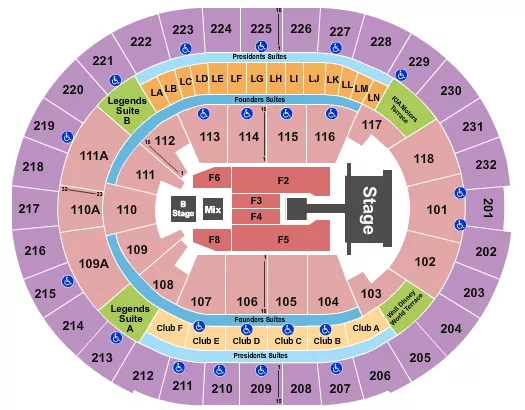 See Amway Center - Enrique Iglesias events that use this seating chart configuration
Amway Center - Football - Indoors Seating Map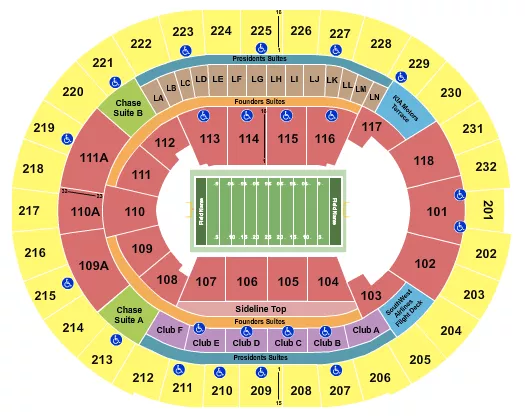 See Amway Center - Football - Indoors events that use this seating chart configuration
Amway Center - Joji Seating Map
See Amway Center - Joji events that use this seating chart configuration
Amway Center - Jonas Brothers 2 Seating Map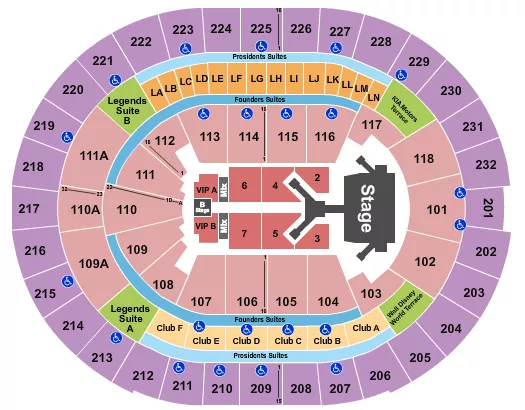 See Amway Center - Jonas Brothers 2 events that use this seating chart configuration
Amway Center - Lil Baby Seating Map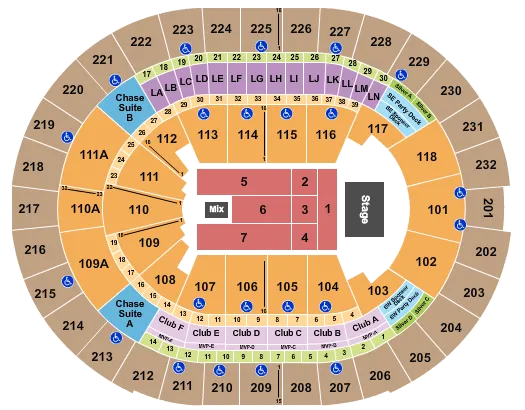 See Amway Center - Lil Baby events that use this seating chart configuration
Amway Center - Luke Bryan 1 Seating Map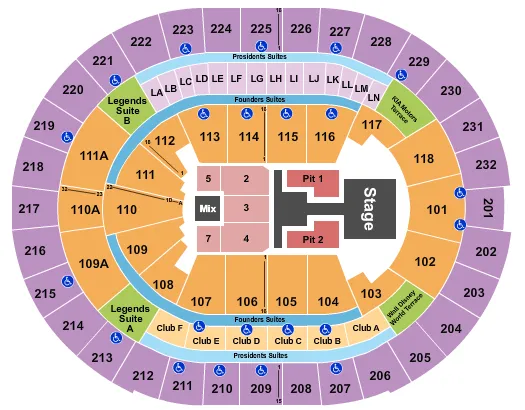 See Amway Center - Luke Bryan 1 events that use this seating chart configuration
Amway Center - Maluma Seating Map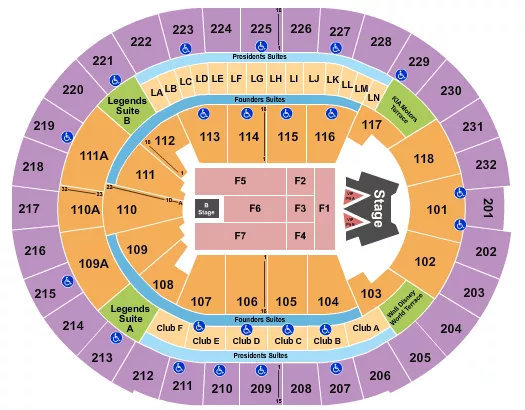 See Amway Center - Maluma events that use this seating chart configuration
Amway Center - Paramore Seating Map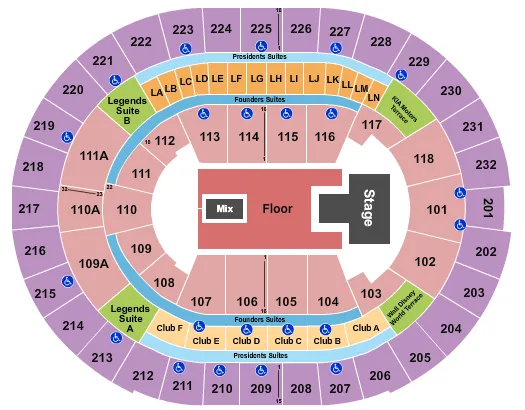 See Amway Center - Paramore events that use this seating chart configuration
Amway Center - Pepe Aguilar Seating Map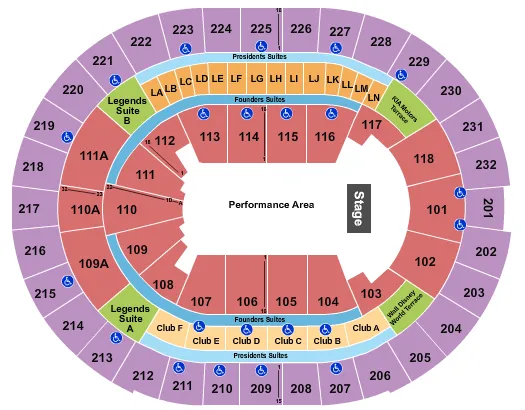 See Amway Center - Pepe Aguilar events that use this seating chart configuration
Amway Center - Pink Seating Map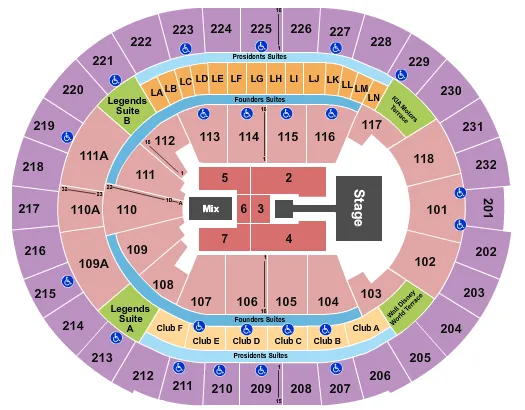 See Amway Center - Pink events that use this seating chart configuration
Amway Center - RBD Seating Map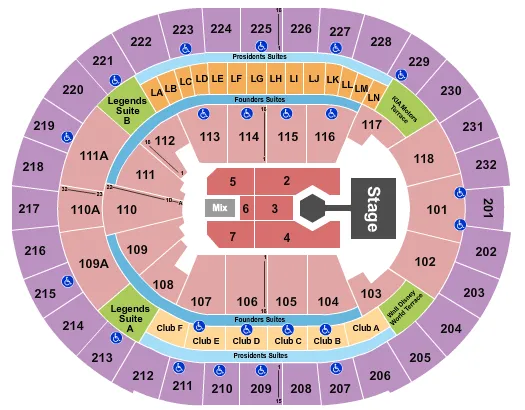 See Amway Center - RBD events that use this seating chart configuration
Amway Center - Romeo Santos Seating Map
See Amway Center - Romeo Santos events that use this seating chart configuration
Amway Center - Santa Fe Klan Seating Map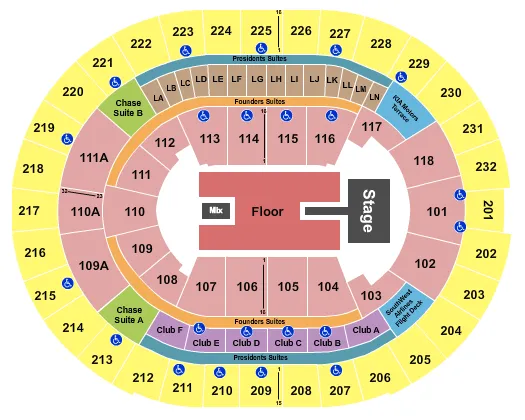 See Amway Center - Santa Fe Klan events that use this seating chart configuration
Amway Center - Thomas Rhett-2 Seating Map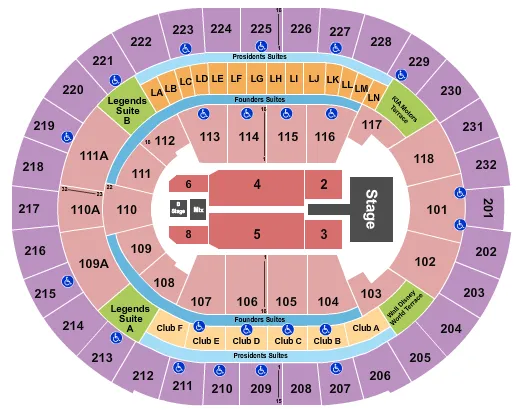 See Amway Center - Thomas Rhett-2 events that use this seating chart configuration
Amway Center - WWE Seating Map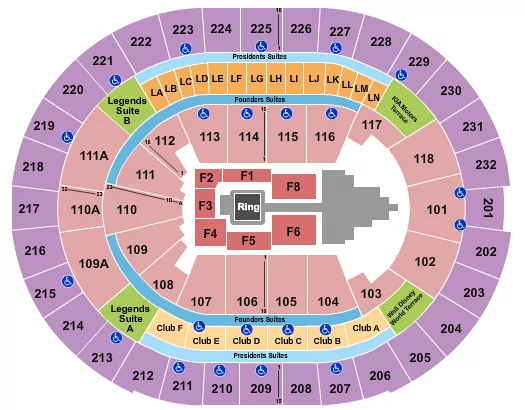 See Amway Center - WWE events that use this seating chart configuration
Learn more about Amway Center
An iconic sports and entertainment venue located in downtown Orlando, the Amway Center is home to the NBA's
Orlando Magic
, and the NHL's Orlando Solar Bears. The center opened in 2010, and the Orlando Magic played its first preseason game at the center against the New Orleans Hornets on October 10. Since then, Amway Center has hosted a number of events including NCAA basketball tournaments, Olympic ice and track trials, professional bull riding and rodeos, ultimate fighting and professional wrestling matches, indoor soccer tournaments, extreme sports and motorsports exhibitions, family events, ice shows, and live concerts by legends in the music world.
The center's impressive exteriors made of glass and metal showcase its modernity with a 180-foot tall tower serving as a beacon over the city's downtown skyline. The 875,000-square-foot center can accommodate up to nearly 19,000 fans. Amway Center features 1,100 digital monitors, the largest main scoreboard in the NBA with four primary high imagery video displays, and a true grade concert sound system, making it one of most technologically advanced arenas in the world. The center also boasts five concourses, a number of suites, 1,428 club seats, three retail stores, and several restaurants and bars. There are about 10,000 parking spaces located in the vicinity. Staying in one of the hotels nearby is a great option if you want to walk to the center.
You'll never run out of things to do in Orlando. After all, it's known as the Theme Park Capital of the World. Its top 10 theme parks include SeaWorld Orlando, Disney's Animal Kingdom, Epcot, Discovery Cove, Universal Studios Florida, Disney's Hollywood Studios, LEGOLAND Florida, Aquatica Orlando, Islands of Adventure and Disney's Magic Kingdom. Aside from theme parks, Orlando is known for the American Art Museum, the Farmer's Market at Lake Eola Park, the Coca-Cola Orlando Eye, Harry P. Leu Gardens, Back to Nature Wildlife Refuge, and a whole lot more.
FAQs about Amway Center
Q: What time do doors open at Amway Center?
A: Doors typically open anywhere between 90 minutes to 2 hours prior to showtime at Amway Center. Be sure to check the listing on your ticket as showtimes will vary.
Q: Who plays at Amway Center?
A: The Orlando Magic, Orlando Solar Bears, and Orlando Predators are the home teams at the Amway Center.
Facts about Amway Center
Capacity:
20,000 - Basketball, 17,000 - Concerts/Hockey
Opened:
October 1, 2010
Event Dates and Pricing Information
| Performer | Date | Price | Tickets Available |
| --- | --- | --- | --- |
| Orlando Predators | Jun 9, 2023 | From $31 | 1,907 |
| Brooks and Dunn | Jun 10, 2023 | From $62 | 5,833 |
| Paramore | Jun 13, 2023 | From $168 | 769 |
| R&B Music Experience | Jun 16, 2023 | From $117 | 1,792 |
| Orlando Predators | Jun 17, 2023 | From $30 | 2,580 |
| Ricardo Arjona | Jun 21, 2023 | From $93 | 2,262 |
| Santa Fe Klan | Jun 30, 2023 | From $13 | 1,800 |
| Orlando Predators | Jul 1, 2023 | From $31 | 2,474 |
| Orlando Predators | Jul 8, 2023 | From $31 | 2,541 |
| Freestyle Explosion Throwback Jam | Jul 15, 2023 | From $79 | 2,127 |