Algonquin College Commons Theatre Tickets and Seating Charts - Nepean, ON
Algonquin College Commons Theatre Seating Charts
Algonquin College Commons Theatre - End Stage Pit Seating Map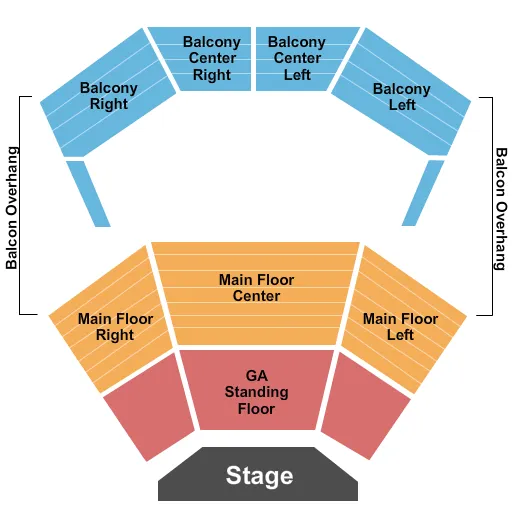 See Algonquin College Commons Theatre - End Stage Pit events that use this seating chart configuration
Algonquin College Commons Theatre - Endstage 2 Seating Map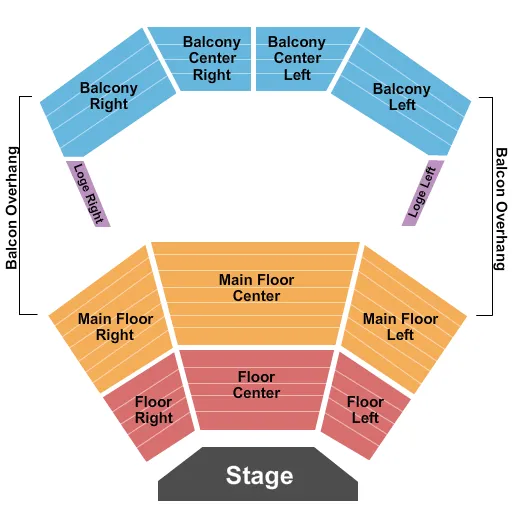 See Algonquin College Commons Theatre - Endstage 2 events that use this seating chart configuration
Learn more about Algonquin College Commons Theatre
The Algonquin College Commons Theater (ACT) is located in Nepean, Ontario, and is known for its impressive lineup of live events. Concerts, sporting events, and theater performances are just some of the experiences available at this multi-purpose theater. Tickets are available from all over the world, so no matter where you are located, you're sure to find something to suit your interests.

Established in 1971, the ACT has become an integral part of Ottawa's cultural landscape. With a capacity of over 500 people, the venue offers a comfortable and diverse experience. From comedy to drama and even film screenings, there is truly something for everyone.

Nepean offers tourists a variety of attractions. Historical sites such as Bells Corners, the region's oldest surviving community, and verdant woodlands along the Ottawa River are just a few of the most interesting spots to explore. Biking through Barrhaven offers visitors the chance to see public parks, private farmsteads, and more. Birdwatchers will not want to miss this locale as it is home to several species. Shopping is also convenient in and around downtown Nepean, where you can find boutique items, stunning furniture pieces, and delicious meals.

If you're looking for a great way to spend an evening with your friends and family, the Algonquin College Commons Theater is the perfect spot. With its modern design, wide range of events and capacity of 835 seats, ACT offers something for everyone. So why not take a night out and experience all that the ACT has to offer?
Event Dates and Pricing Information
| Performer | Date | Price | Tickets Available |
| --- | --- | --- | --- |
| Josh Thomas | Dec 6, 2023 | From $66 | 41 |
| The Nutcracker | Dec 9, 2023 | From $53 | 262 |
| The Nutcracker | Dec 9, 2023 | From $53 | 141 |
| The Nutcracker | Dec 10, 2023 | From $53 | 158 |
| Mini Pop Kids | Jan 13, 2024 | From $51 | 270 |
| Mini Pop Kids | Jan 13, 2024 | From $52 | 396 |
| JR De Guzman | Jan 18, 2024 | From $57 | 389 |
| Comfortably Numb Canada's Pink Floyd Show | Jan 27, 2024 | From $53 | 227 |
| Brett Kissel | Feb 22, 2024 | From $61 | 263 |
| Aaron Pritchett | Feb 27, 2024 | From $53 | 438 |