Bluebird Nightclub Tickets and Seating Charts - Bloomington, IN
Bluebird Nightclub - Bloomington Seating Charts
Bluebird Nightclub - Bloomington - GA/VIP Seating Map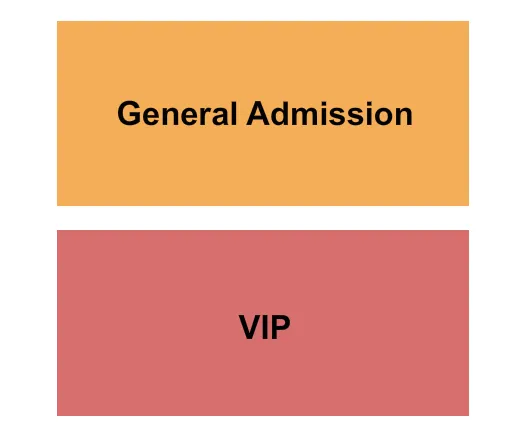 See Bluebird Nightclub - Bloomington - GA/VIP events that use this seating chart configuration
Bluebird Nightclub - Bloomington - General Admission Seating Map See Bluebird Nightclub - Bloomington - General Admission events that use this seating chart configuration
Learn more about Bluebird Nightclub - Bloomington
The Bluebird Nightclub is an amazing event venue located in Bloomington, Indiana. It's home to an amazing mix of vibrant culture, outdoor activities, history, and breathtaking scenery. The downtown area is filled with unique shops, restaurants, and galleries offering something for everyone. Along with the great food scene, there are plenty of options for different types of entertainment such as live music venues like the Buskirk-Chumley Theater or outdoor performances at the Jack Elliot Amphitheater. The Bloomington Farmers Market offers a wonderful variety of fresh local produce and artisan goods year-round. Outdoor enthusiasts can explore miles of trails and bike paths through Public Land including Griffy Lake Nature Preserve or go camping in Brown County State Park. Bloomington is a safe city that has something to offer all age groups - with its rich history on display at museums like Mathers Museum Of World Cultures & Sycamore Trail Art Gallery or great family-friendly activities like playing at Wonderlab Science Museum & Planetarium.

The Bluebird Nightclub has been a prominent fixture in the city since its establishment in 1994, offering live music from some of today's most talented artists. While the club mainly hosts up-and-coming indie acts, it also regularly brings in established musicians from all genres, including rock, jazz, and folk. Recently expanded to host larger audiences and promote more diverse acts than ever before, it offers an unparalleled atmosphere for memorable entertainment experiences that have kept audience members engaged for over two decades.

Don't miss out on all the incredible entertainment the Bluebird Nightclub has to offer! From a selection of cocktails provided at their full-fledged bar to rock, electronic music, techno, house, and trap playing on their sound system - the Bluebird Nightclub is the perfect destination for anyone looking for a good time. Take a night off and have some fun at this exciting venue located near you!
Event Dates and Pricing Information